GodTV Plans to Open Office in UK Red Light District, Next to Lap Dancing Club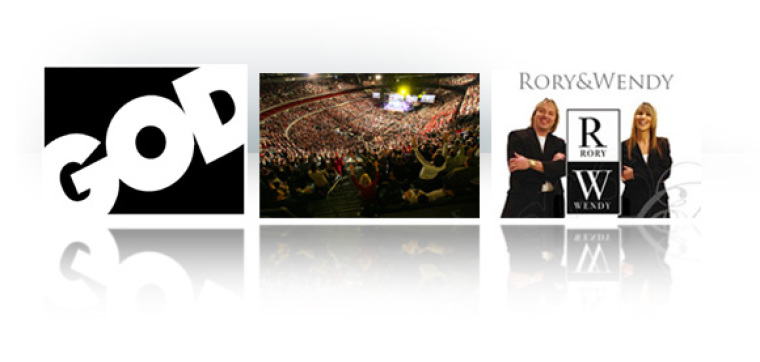 God TV, an international television company promoting Christian programs, has announced plans to set up headquarters for the United Kingdom in a red light district in Plymouth. As SWNS reported, the new office would rest "next door to a LAP DANCING club."
The building they plan to renovate – "a derelict cinema" – would become "an entertainment venue and production studio beaming out Christian content across the globe."
Itv.com also reported that the network "says the venture should attract thousands more visitors to the city."
Network chiefs told This is Cornwall that the move "will create around 100 jobs and bring 10,000 visitors from around the world every year." This new project aims to "resurrect the long-abandoned Millennium Complex based in Union Street, which also has nightclubs, casinos and lapdancing venues."
On Tuesday, God TV updated its website, announcing, "We are currently in the negotiation with the owners of the buildings and we hope to be able to confirm we have secured the buildings very soon."
The Christian Post contacted God TV to find out the motivation behind it moving to the red light district, but did not receive a response by press time.
But a video proclaiming "Revival Alert" suggests an answer to why the Christian ministry would open an office next door to a Gentleman's Club.
Amid many calls for donations, God TV co-founders Rory and Wendy Alec related a "revelation from God," promising "seven years of plenty" beginning with a grand revival in 2013.
"Most of what we are going to raise on this Revival Alert, $2.5 Million in the bank, will go towards a new and truly God-breathed project" to "bring revival to the nations," Rory said.
Wendy explained that God TV's mission aims to reach millions "who would never set foot in a church but would" watch TV revivals.
On its website, God TV lists 10 regions of involvement: Africa, Asia, Australasia, East Africa, Europe, Greater China, Nordic Countries, Sri Lanka, the United Kingdom, and the United States. From this vantage point, it promotes worldwide revivals and testimonies from Christians across the globe.
Rory himself grew up in South Africa and has travelled extensively across the world. He and his wife moved to the UK in 1991, where they launched Europe's first daily faith-based TV network in 1995.
He has led mission trips to Kenya, Uganda, and Malawi, and even travelled with American singer, actor and writer Pat Boone to open a community development center in Tanzania.