GOP Congressman's Gay Son: CNN, MSNBC Nixed Interviews Because I Won't Bash Dad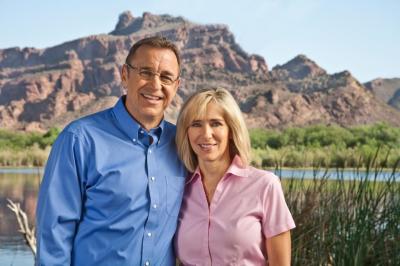 The homosexual son of GOP Congressman Matt Salmon of Arizona, says CNN and MSNBC nixed interviews with him after he refused to bash his father on their shows.
In an interview on Sunday with local news channel KPNX, the junior Salmon said after he told producers at both CNN and MSNBC that he would not attack his father in on-air interviews, his appearances were cancelled. However, both television networks deny the younger Salmon's claim.
"…They had intended to be critical of him and... I was unwilling to do so," said the junior Salmon of his cancelled appearance on MSNBC's The Last Word With Lawrence O'Donnell, in the KPNX interview.
He also noted that the Piers Morgan Live show on CNN "seemed very gungho" about an interview with him initially, but "they seemed to lose interest" when he informed them that he wouldn't criticize his father.
In a response to BuzzFeed, MSNBC said: "a producer had initial conversations with Matt, like we do with many potential guests every day, but he was never formally booked for the show."
A source close to the Piers Morgan's show also told that publication, "This isn't accurate. The show simply booked up with other guests on a different topic. Happens all the time in cable news."
Congressman Salmon recently reaffirmed his support for traditional marriage even though his son is openly homosexual and once led the Arizona Log Cabin Republicans.
He told KTVK-TV that although he loves his son, his sexuality would not change his convictions about same-sex marriage.
"I don't support gay marriage," the elder Salmon told the local news station. "I'm just not there, as far as believing in my heart, that we should change 2,000 years of social policy in favor of a redefinition of the family."
He noted however that: "It doesn't mean I don't have respect, it doesn't mean I don't sympathize with some of the issues, it means I haven't evolved to that station."
The Supreme Court, which recently heard arguments surrounding the constitutionality of portions of the Defense of Marriage Act (DOMA) as well as California's ban on gay marriage, is expected to deliver its decision on these issues in June.
DOMA was signed into law in 1996 by then President Bill Clinton who now says he is against the legislation. There is also changing public reaction in favor of same sex marriage according to public opinion polls.
Just 37 percent of Americans supported same-sex marriage in 2009, while 54 percent were opposed to it. Recent polls show that 58 percent of Americans now support same-sex marriage while 36 percent are opposed to it.