Greek Justice Minister Declares He Will Never Back Gay Marriage; Says It's Dangerous to Society, Traditions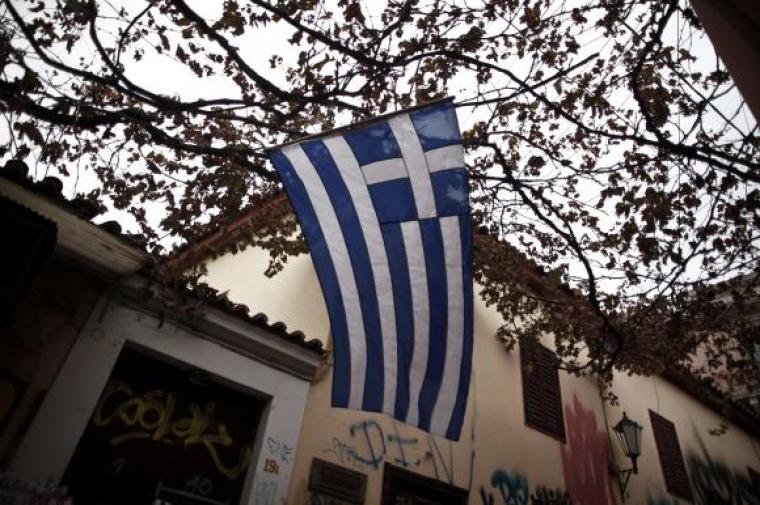 Greek Justice Minister Haralambos Athanasiou has said that he will never back legalizing same-sex marriage in the country, arguing that it harms society and poses a danger to traditions.
"I won't discuss it, I can't conceive of it," the conservative politician told Greece's Mega TV. "Besides, the convention of human rights forbids it. When it speaks about marriage it speaks [of marriage] between a man and woman. We are a country that respects traditions, respects human nature, and it's not possible at least with this government and this ministry, to permit marriage."
While Greece has faced sanctions by the European court of human rights for not extending rights to gay couples, in July, the court refused to judicially impose same-sex marriage on countries, stating that gay marriage is not a human right.
Athanasiou has argued that allowing gay couples to enter civil unions could further challenge the traditional family structure.
"It's a little dangerous to simply speak of civil unions. The matter is not easy. The problem is what are the consequences going to be … are we going to go as far as talking about adoption [by same-sex couples] next?" the Justice Minister said.
Last week, Finland became the 12th European nation to vote in favor of legalizing same-sex marriage. While Denmark was the first country in the world to legalize same-sex civil partnerships in 1989, Netherlands became the first to approve of gay marriage in 2001.
Since then, the European nations of Belgium, Spain, Norway, Sweden, Portugal, Iceland, Denmark, France, the U.K. and Luxembourg have all followed suit.
Athanasiou said, however, that other EU members that have embraced same-sex marriage will not influence Greece.
"Our country has structures. We have to look at it from the religious point of view, the political point of view, the social point of view. The ministry of justice will not, under the pressure of anyone, examine such an issue without calmness and composure," he added.
The Greek Orthodox church, the largest denomination in the Eastern European nation, has called homosexuality "a perversion of human existence."
The introduction of same-sex marriage has caused major debates within churches in Europe. Earlier this week, it was revealed that close to 8,000 members of the Lutheran Church in Finland resigned following the parliament's approval of gay marriage.
The mass resignations also came as a response to Kari Mäkinen, the Archbishop of Turku and Finland, announcing that he is "rejoiced" by the new law.