Greg Laurie Gives Optimistic Update on Frank Pastore During Sermon
Popular Christian radio talk show host Frank Pastore remains in a coma while in critical, but stable condition three weeks after a motorcycle accident on a Southern California freeway. However, Pastor Greg Laurie gave an optimistic update about his good friend at the beginning of his sermon at Harvest Christian Fellowship Church in Riverside Sunday morning.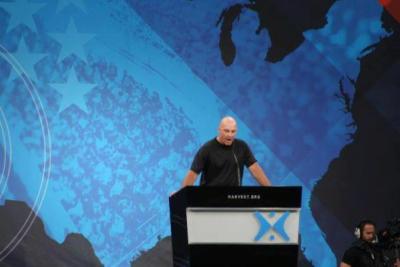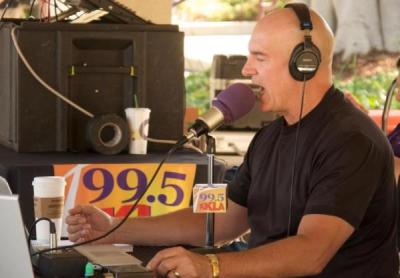 Laurie, who also enjoys riding motorcycles and sometimes did so with Pastore, visited him at the hospital with another pastor from his church during the week.
"At one point I said to Frank, 'Frank if you can hear me, twitch your eye.' The moment I said it his eye twitched," Laurie told his congregation. "So, we were all very excited. We're just praying that God would wake him up."
Laurie explained that Pastore is not in a medically induced coma, which he has been in since the accident on Nov. 19. He prayed for Pastore and his family at the conclusion of his update and before starting his sermon.
"His vital signs are good. There's been no swelling of the brain. They have done an MRI that's hopeful as well, so if he could just wake up it would be a great thing, although God is ultimately in control, but I pray that God will bring him out of it," he said.
Pastore was on his way home after the broadcast of "The Frank Pastore Show," his three-hour daily talk-radio program on KKLA 99.5 about social and political issues from a Christian perspective, when the accident occurred. He suffered major head injuries after his motorcycle was sideswiped by a car that swerved into the carpool lane of the 210 Freeway near Buena Vista Street in Duarte, said California Highway Patrol officials.
At one point during his show that night, Pastore discussed the topic of life after death. In chilling and perhaps prophetic words, he gave a hypothetical scenario in which he is riding his motorcycle and "at any minute" could be "spread out all over the 210 (Freeway)." In reference to his soul, he then said, "but that's not me, that's my body parts."
Pastore's wife, Gina, told The Christian Post on Monday that her family has discussed the possibility of her husband not pulling through, but remains hopeful.
"The outcome may not be what we are hoping for but we're seeing what God is doing in the Kingdom through this," Mrs. Pastore said. "This has been the most difficult thing I have ever been through in my life. At the same time, it's been a blessing to see what the Holy Spirit is doing in the Kingdom."
The outpouring of support and love toward the popular speaker and former Major League Baseball player has been amazing, she said. Those sending messages to the Pastore family include former Cincinnati Reds players who were teammates.
"We just can't believe how touched people are, even people that are not people of faith are reaching out and telling me that they are praying, they've never prayed before but they are praying now," Mrs. Pastore said. "I keep hearing a theme: people are saying, 'I wake up in the morning thinking about Frank and I go to sleep at night thinking about Frank. For some reason, the Lord is putting it on the forefront of their heart. That's a blessing."
She added, "As the days go by all the different scenarios go by, but we want what God's will is for Him. I told the kids we have to keep his legacy and that is spreading the Gospel and with every breath in me I will do that until I take my last breath."
The Whosoevers Conference 2012 - Frank Pastore Evil