Greg Laurie Tells Christian Woman in Long-Term Relationship With Nonbeliever: 'Break Up With Him!'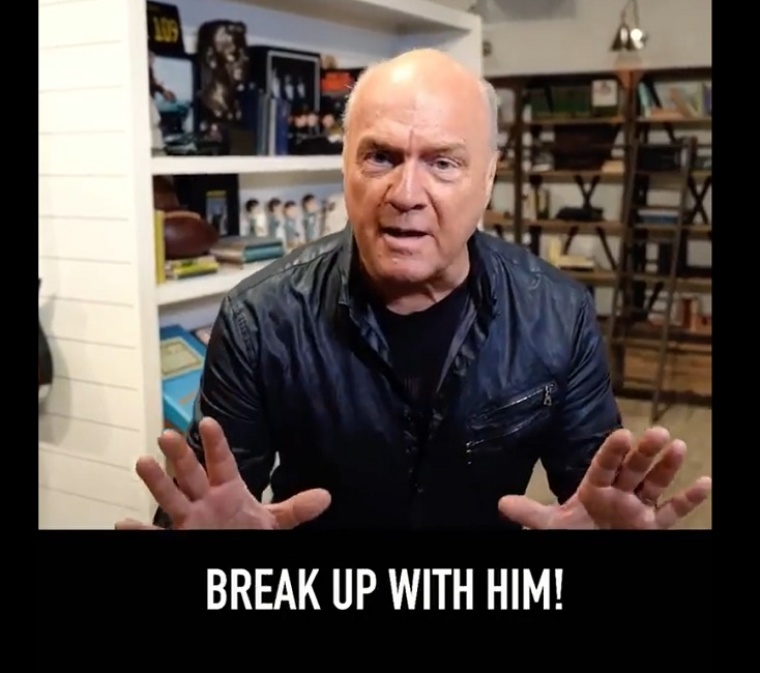 Pastor Greg Laurie of Harvest Christian Fellowship in California recently advised a Christian woman who's in a long-term relationship with a nonbeliever that she should break up with him.
"Someone wrote to me recently and asked about the relationship with the guy she's been involved in for four years. She says he's not into God, he's not into religion, and he's dragging her down spiritually," Laurie said in a Facebook video posted on Friday.
"What should she do? Ready for the answer? Break up with him!" he said.
"The Bible says, 'Don't be unequally yoked together with nonbelievers, for what friendship does light have with darkness?'" he added, referring to 2 Corinthians 6:14.
"Look, sometimes believers can pull nonbelievers up, but more often nonbelievers pull believers down. When you're getting into a relationship with someone, look for someone that loves the Lord. Let me take it a step further, look for someone that loves the Lord even more than you do. So look for a Godly man, or a Godly girl," the pastor urged.
Laurie has answered similar questions on Facebook on several occasions, including one in October 2016, this time from a married woman who said her husband is a nonbeliever.
"Here's what I would say — according 1 Peter 3, [and] this isn't addressed just to women — 'If you are married to a nonbelieving man, seek to win him without a word.' What does that mean? That means that there is a point where we don't need more sermons, we need to just live it," the megachurch leader said at the time.
He called on Christian spouses to put their faith in action.
"I think that one of the problems we have when believers are married to nonbelievers is that it's all day sermons all day long — enough of that already," Laurie added.
"Love him, show him what a real Christian is like. Pray for him, don't be discouraged, don't give up, because no one is beyond the reach of God."
One famous example of a Christian spouse successfully leading her partner to faith is Leslie Strobel, who decades ago shared her new faith with her atheistic husband and The Chicago Tribune journalist Lee Strobel.
This set Lee Strobel on an investigate journey into Christianity, which eventually led him to faith, and to become a best-selling Christian author.
Strobel told The Christian Post in an interview in October 2016 that his wife's conversion at first nearly led to a divorce.
"My initial reaction was to divorce her," he told CP at the time. "I didn't want to be married to a Christian, and I thought she was going to turn into some 'Holy Roller' or something."
But he watched Leslie undergo a transformation. "I was pleasantly surprised — even fascinated — by the fundamental changes in her character, her integrity, and her personal confidence," he wrote.
Strobel's book, The Case For Christ, was turned into a film in 2017, depicting the struggles and the eventual strengthening of the Strobels' marriage as a "true love story."
Watch Greg Laurie's advice on believers dating nonbelievers below: