Group suspends $1 million donation to Catholic Church for delaying action on sex abuse scandals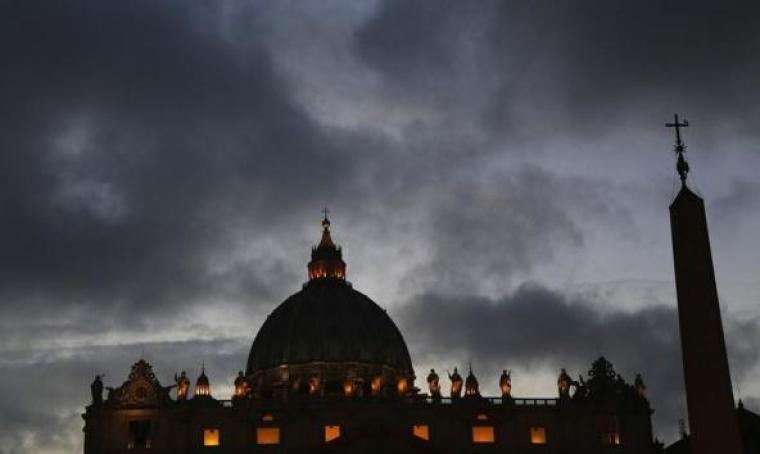 A Michigan-based organization of Catholic business owners has decided to withhold a $1 million donation to the Roman Catholic Church due to a delay on a vote to combat sex abuse in the Church.  
The U.S. Conference of Catholic Bishops was recently told by the Vatican that it was halting any actions on the issue of clergy sex abuse until after a global summit at the Holy See is held in February 2019.
Legatus, the international organization of Catholic business leaders, explained in a letter sent to members that in response to the delay order, they were revoking their tithe for 2019 to the Holy See.
Legatus' founder and chairman Tom Monaghan noted in the membership letter that "the annual tithe has been an important part of Legatus membership" since the organization was founded.
"Thus, it is the intent of the board to reinstate this practice once we have sufficient communication regarding the specific accountability related to the use of these funds. The board will revisit this topic by the fall of 2019 in order to chart a plan related to the 2020 dues," wrote Monaghan, as reported by the National Catholic Register.
"… the Church is most certainly in crisis, but it is not a crisis of faith. As an organization, Legatus continues to pledge its devotion to and solidarity with holy mother church; this is a time when we need to live the mission of Legatus more than ever."
In August, the Catholic Church was again rocked by a clergy sex abuse scandal following the release of a lengthy Pennsylvania Grand Jury report.
The 1,300-plus page report detailed how 301 priests abused over 1,000 children over the past several decades and how the hierarchy shielded the perpetrators from accountability and covered up their crimes.
The grand jury report came weeks after former cardinal and archbishop of Washington D.C., Theodore McCarrick, was stripped of his title, following "credible and substantiated" evidence that he was involved in sexual abuse.
Some American Catholic bishops, including the head of the USCCB, expressed dismay at the order from the Vatican to delay action.
"We are not, ourselves, happy about this," stated Cardinal Daniel DiNardo, president of the USCCB. "We're disappointed, because we were moving along on this."
In August, actress Patricia Heaton said she will no longer be giving any donations to the Catholic Church until the institution removes from its ranks those who have engaged in sexual abuse or covered it up.
"Bottom line — the Catholic Church will have zero moral authority until everyone who abused or abetted is gone. No excuses. Until then, no more money to this corrupt syndicate," tweeted Heaton at the time.
"I ran the gauntlet to get my previous marriage annulled - interview, tracking down ex, re-consecrating my marriage - to be able to receive Eucharist. Meanwhile these guys are buggering little boys, covering up, hiding money, running out statutes of limitations. Done, done, done."