Group Won't Verify Claim That Over 20,000 Christians Want ESPN to Suspend Chris Broussard for 'Gay Bashing'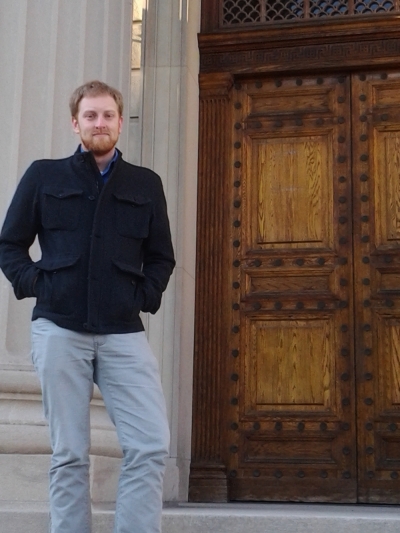 Faithful America refused on Thursday to verify a claim that it had collected signatures from more than 20,000 Christians petitioning ESPN to suspend sports analyst Chris Broussard for what they feel are "hateful" comments towards NBA player Jason Collins who recently revealed he is gay.
Collins announced in a Sports Illustrated article on Monday that he was a gay man who took his faith in Jesus Christ seriously.
In a later interview on ESPN's "Outside the Lines"show, however, Broussard – who is a practicing Christian – said Collins' position was inconsistent with biblical teachings.
"Personally, I don't believe that you can live an openly homosexual lifestyle or an openly, like premarital sex between heterosexuals. If you are living that type of lifestyle, the Bible says you know them by their fruits, it says that's a sin," said Broussard on the show. "If you're openly living in unrepentant sin, whatever it may be, not just homosexuality, whatever it maybe, I believe that's walking in open rebellion to God and to Jesus Christ."
Faithful America, which promotes itself as an organization dedicated to reclaiming Christianity from the religious right and putting faith into action for social justice, took issue with Broussard's comments which renowned theologian John Piper had praised as "solid steel."
"Chris Broussard's comments on Monday were really a hateful attack on Jason Collins and a profound misrepresentation of the compassionate teachings of Jesus Christ," said Faithful America's executive director, Michael Sherrard, in an interview with The Christian Post on Thursday.
"This is not how Christians who live in community and love one another as called by the Gospel of Jesus Christ are to behave towards one another," he added.
When asked if he could provide CP with information that could verify that he indeed had the signatures of 20,000+ practicing Christians calling for Broussard's suspension, he said: "We do not provide personal information especially to members of the media."
Sherrard, nevertheless, tried to expound on his opposition to the sports analyst's comments. "For ESPN to elevate Chris Broussard who is, let's remember, a sportscaster and not a pastor in the position of passing judgment on Jason Collins' faith is a profound abuse and exploitation of the church and of Christians and it's unfair to the millions of American Christians who are sick and tired of their faith being framed in the public point of view as being a hateful weapon to wield against gay and lesbian people," he stressed.
When CP asked Sherrard what specifically was hateful about Broussard's comments, he responded: "Well I think the comments speak for themselves."
When asked which biblical scriptures were misrepresented in Broussard's response to Collins paused before responding: "Describing the decision to come out, describing Jason Collins' decision to come out and describing Jason Collins' decision to ground that coming out and that acceptance of himself as being grounded in his Christian faith, to describe that as 'openly living in unrepentant sin' and to say that 'I would not characterize that person as a Christian' – I would say is a profound misrepresentation of Christian Scripture."
Sherrard, who declined to verify whether or not he is a practicing Christian, is based in Washington, D.C. Faithful America was founded in 2004 and claims to have 210,000 members.
According to his Facebook page, he has also worked for Moveon.org which was started in 1998 to oppose the impeachment of U.S. President Bill Clinton. Moveon.org is also a powerful fundraising machine for Democratic Party candidates.