Harvard University Hosts Student Workshop Called 'What What in the Butt: Anal 101'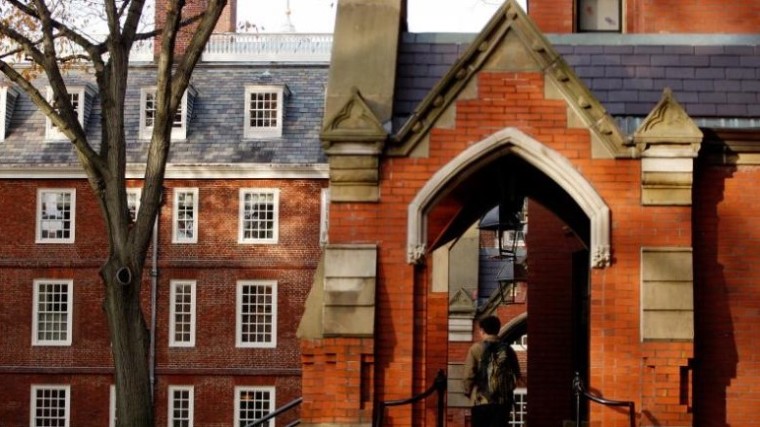 Editor's note: Warning, this article contains graphic content. 
The prestigious Ivy League institution Harvard University hosted a workshop Tuesday night in which a presenter told students that abstinence is "stupid" and encouraged them to practice anal sex.
As first reported by The College Fix, the Massachusetts-based school, which costs over $44,000 in tuition a year, hosted a workshop titled "What What in the Butt: Anal 101" as part of the university's "sex week."
"[N]ot all men have penises, not all women have vaginas," the presenter, Natasha, who works for the Cambridge-based sextoy shop Good Vibrations, was quoted as saying during the presentation. "[T]he butthole is the great sexual equalizer. All humans have a butthole."
The news outlet reports that about 50 students attended the event in which Natasha was looking to "encourage people to go after their desires and not feel shame."
"Sex week fans asked for it, and here it is. ... Interested in anal play but unsure where to begin?" A Facebook page promoting the event asked. "Led by a Good Vibrations educator, this workshop will teach you how to make anal play healthy, safe, and pleasurable."
According to The College Fix, Natasha allegedly spoke about the excitement of "putting things in your butt" and the "stupidity of abstinence."
During the event, the presenter was said to have passed out gloves and butt plugs during a segment where she taught the students about anal relaxation techniques.
"Remember it's all about practice, practice, practice," Natasha was quoted as saying. She then showed students a medical-grade butt plug.
"There are two types of people in this world, people who watch anal porn and dirty [expletive] liars," she reportedly said.
Natasha also didn't refrain from getting political, the report claims.
"You couldn't [have anal sex] in Texas until about 10 minutes ago," she said.
The workshop closed with a raffle for pricey sex toys such as butt plugs and vibrators. The students were given free condoms, sex toy cleaners and even literature from the nation's largest abortion provider, Planned Parenthood.
According to a press release, Harvard University's sex week is sponsored by the erotic apparel and toy company CalExotics and run by the student organization Sexual Health Education and Advocacy Throughout Harvard College.
Other sex week events included "Beyond the Hub: Broadening Your Porn Horizons," "Hack Your Sex Life: What Happens When Engineers Get Frisky," "Unleashed: Kink 101," and "... Why Does It Hurt When I Pee? STIs in the BGLTQ Community."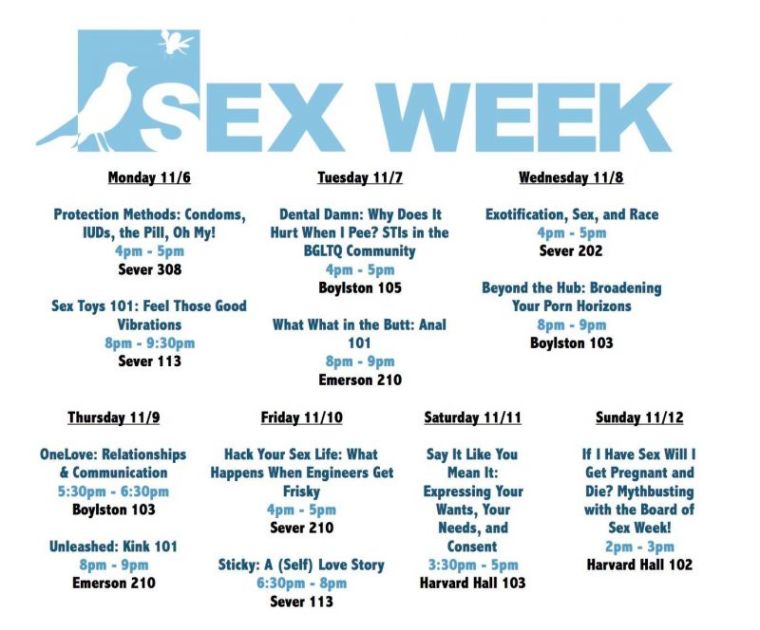 A spokesperson from the anti-porn group National Center on Sexual Exploitation told The Christian Post in a statement on Thursday, "While some colleges and universities are attempting to re-tool 'Sex Week' events to discuss consent and sexual assault prevention, Sex Weeks across the nation still chronically encourage unhealthy and exploitive sexual practices such as pornography use, a pressure to perform risky acts, and even the normalization of prostitution." 
Elizabeth Johnston, a conservative Christian mommy blogger who runs "The Activist Mommy" blog and social media pages, wrote in a blog post Thursday that the anal sex workshop is "biologically inaccurate" and asked "What is happening to our country?"
"It is so highly disturbing that this is what has become of the great Harvard University," she wrote. "We expect Harvard to be producing our future leaders, not our future sex freaks!"
A number of people took to social media to voice their disgust after learning about the workshop. 
"[A]nal sex workshop at harvard! how much lower can the mean clipped haired psychos go?" Conservative radio host Michael Savage wrote in a tweet. 
Author and screenwriter Andrew Klavan also took to Twitter and stated, "I don't care what they do, but it's disturbing they need a class."
Last year, NCOSE Executive Director Dawn Hawkins told CP that "research has shown these sex acts very often employ coercion to gain the participation of one partner."
"Normalizing such actions has a profound effect on the participants, and society in general, by excusing sexual violence as 'kink' rather than seeking healthy intimate relationships," Hawkins added.
NCOSE released a statement last year denouncing "Sex Week."