'Heavenly Match' Makes Female Minister the Center of Romantic Comedy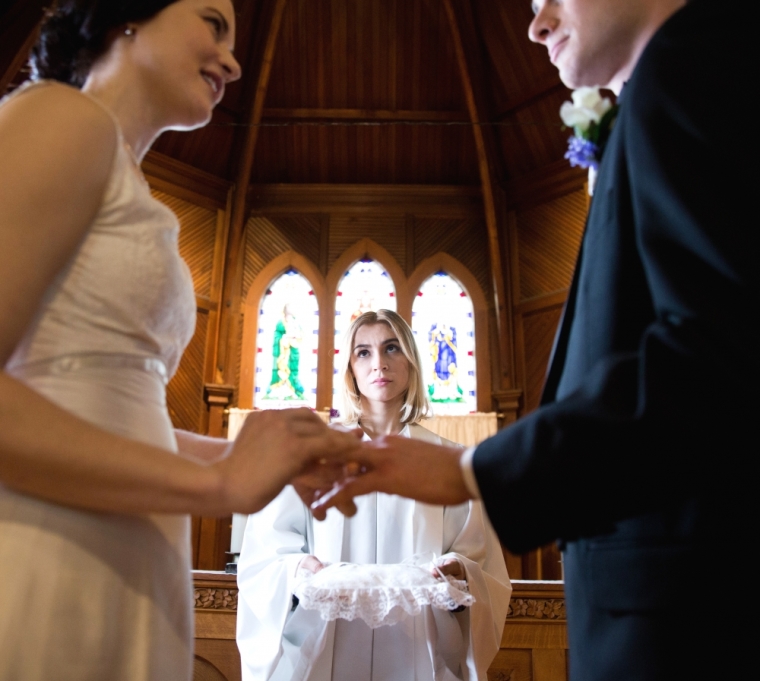 When romantic comedies come to mind, most people do not readily think of making ministers the leading characters in these types of films.
The new UP original movie "Heavenly Match," is changing that with a true story of a young, single minister looking for love. The televised movie is an adaptation of ordained Christian minister Beth Pattillo's novel, Heavens to Betsy.
Pattillo wrote the novel from her experiences as a female minister and after Cara J. Russell created a script from her book, UP is bringing the film to life. Barbara Fisher, SVP of original programming on UP, explained why the network chose to turn the script into an original movie.
"'Heavenly Match' is a fun, relatable romantic comedy about finding your place in life as seen through the eyes of a little-explored character on television ... a female minister," Fisher said in a statement.
The romantic comedy stars Samaire Armstrong from T.V. shows "Resurrection" and "The O.C." as a 30-year-old minister named Reverend Casey Hart. While Reverend Hart has issues trying to figure out how to combat her parishioners stealing money from the monetary collections given to the church, others in her congregation are more concerned with her love life.
When she starts to develop feelings for her friend and seminary school classmate David Swenson, played by "Motive" actor Brenden Penny, comedy and romance ensues. In the film, Casey seeks advice from her friend and fellow minister Reverend LaRonda "Ronnie" Mason, who is played by former Destiny's Child singer-turned-actress LeToya Luckett.
Luckett told The Christian Post that she drew from her own Christian roots since she grew up with a minister father.
"I am a woman of God so this project excited me probably the most just being in that environment. This was my first time playing a minister," Luckett told CP. "My father was a minister, so I kind of pulled from some of his experiences and it was different for me!"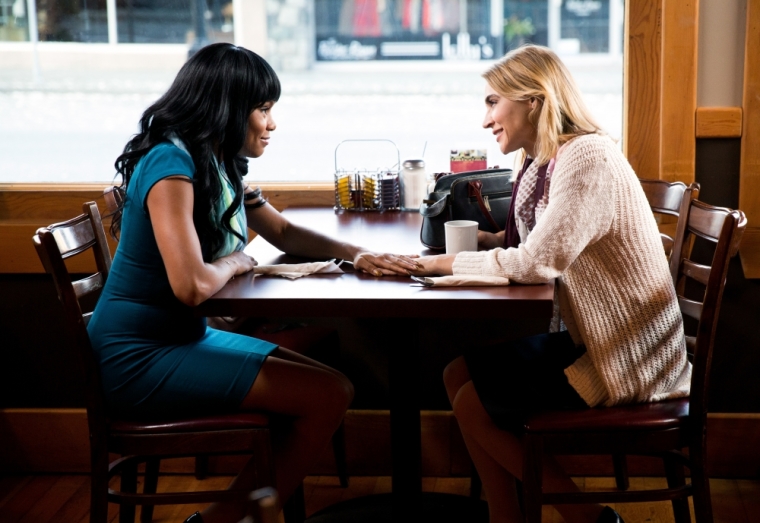 Although the film has a Christian theme, Luckett believes that people from all walks of life will enjoy "Heavenly Match."
"Even if you have different beliefs, I think that it's a family film and anyone watching it will enjoy it," Luckett told CP. "It's a real true story about the things, especially as women, that we go through during that time of trying to find out who we are before we jump into a relationship."
The singer and actress said she hopes people will walk away from watching the film wanting to take chances.
"My character had her moment where she just had to step out on faith and take a chance in a new environment, a new church," Luckett revealed to CP, without giving too much of the film away. "I think for sure with Casey, maybe possibly the idea of dating someone who had always been there that she had never looked at in that light showed how she took chances. I think (the film) is about taking chances and stepping out on faith."
"Heavenly Match" will premiere exclusively on UP on Sunday Oct. 12 at 7 p.m. ET. For more information about UP, please visit www.uptv.com.