Hillsong's Phil Dooley says megachurch needs to 'rebuild trust,' shares new 'vision'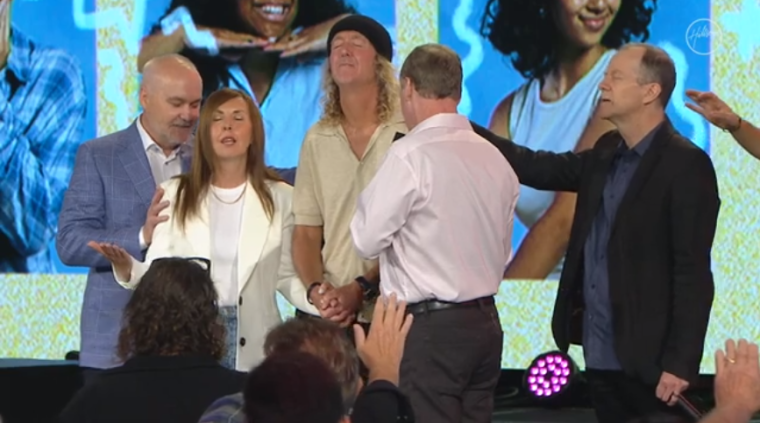 Ahead of his first Hillsong Conference since he became the global senior pastor, Phil Dooley says he understands that the global Evangelical church network needs to rebuild trust as its reputation has taken a hit in recent years amid scandals involving his predecessor and other prominant pastors. 
In an interview with Sydney-based Christian radio station Hope 103.2 last Monday, Dooley said that the megachurch has been recovering slowly since the myriad of scandals. With Hillsong Conference slated for Monday through Wednesday, Dooley said the conference would "bring some new vision."
"We've got a clear vision for our church, a healthy church — changing lives through Christ," he said. "We want [the conference] to be about developing healthy teams, developing health [leaders], hearing from different people who maybe we haven't heard from their perspective at [the] conference."
"I think for a lot of the Church, I don't think it was just Hillsong, we became quite event-driven," he added. "Sunday becomes the event, and conferences are the events, and how do we get everyone to the events? What we are really shifting to is we want to be focused around our mission. We have defined our mission in three areas: building healthy church communities, creating significant sustainable social impact and developing purposeful Jesus followers."
Dooley acknowledged that Hillsong has been through a "difficult season" that has brought "quite a bit of media attention" surrounding the departures of former Global Senior Pastor Brian Houston and former Hillsong NYC Pastor Carl Lentz. Lentz was involved with the recently released documentary "The Secrets of Hillsong." In 2022, Discovery+ released the documentary "Hillsong: A Megachurch Exposed." 
"I understand that public perception is not always the greatest. We need to rebuild trust, and that's earned," said Dooley, who was appointed alongside his wife Lucinda Dooley as the new global senior pastor of Hillsong Church on February 5, 2023, after a year of serving in the interim. 
"Lucinda and I, stepping into the role of leading our church. … We feel the weight of that. We believe we are stepping into a new era. … We've got a really clear vision. We've got a focus when it comes to our mission, and we've been doing a whole lot even with our governance, you know, refreshing our board and making changes there." 
Brian Houston formally resigned from his role as Hillsong global senior pastor on March 23, 2022, after two women made serious complaints of misconduct against him dating back to the last decade.
Houston also faces criminal charges as authorities allege that he "knew information relating to the sexual abuse of a young male in the 1970s and failed to bring that information to the attention of police." Authorities say Houston knew as early as September 1999 that his father had committed an indecent assault in 1970. At the time, Brian Houston was a teenager. 
Lentz was fired in November 2020 for "leadership issues and breaches of trust, plus a recent revelation of moral failures." It was later revealed that Lentz engaged in an extramarital affair. 
Following Lentz's firing, Hillsong launched an investigation into Hillsong NYC and East Coast amid concerns from individuals who attended those campuses. Hillsong also revealed that it investigated 2018 allegations of inappropriate sex between staff members at Hillsong NYC. Hillsong also investigated allegations of financial abuse among pastors at Hillsong NYC.
Hillsong also was hit with a lawsuit from a former church employee who accused Hillsong of misappropriating donations and giving "large cash gifts" to Houston, his family and other church leaders. The Australian Charities and Not-for-Profits Commission had been investigating the church since March 2022 to verify whether the church is in compliance with Australian charity regulations.
Church attorneys announced in April that a forensic review of Hillsong Church's finances by accounting firm Grant Thornton found that Hillsong didn't appear to engage in any "unlawful conduct" and that allegations of misappropriation reflected a "misunderstanding" that should be discussed in a "church context." In March, Hillsong announced a raft of changes in how it manages finances. 
Despite what they may read in the news about Hillsong, Dooley encourages "people to come along and check [Hillsong Church] out for yourself." 
"I think you'll experience something that's pretty unique, pretty special. It's made up of real people, not perfect people, but people who have a genuine love for Jesus and a genuine commitment to build a healthy church and to be an expression of the love of Jesus to our world," he said.