Hollywood Star Says It Would Be 'Foolish' Not to Believe in a Higher Power; Cites Psalms 23 and 91 as Go-To Scripture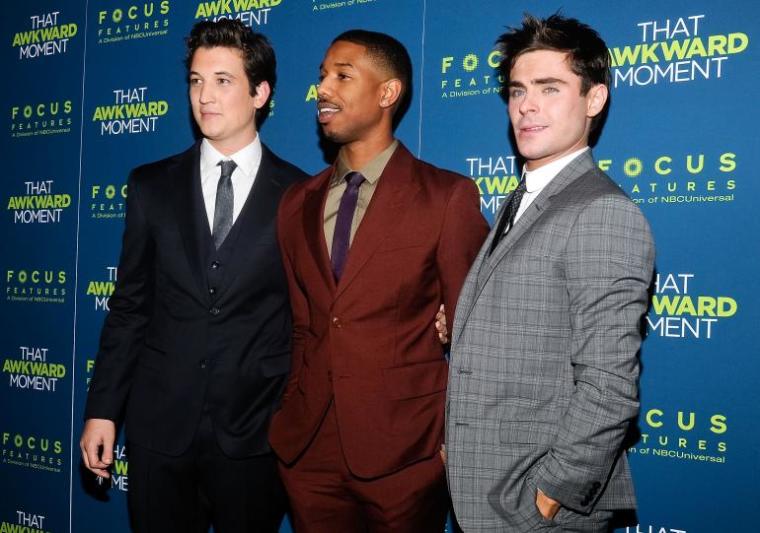 Michael B. Jordan, known for his role in "The Wire" and "Friday Night Lights," and more recently "Fruitvale Station" and the upcoming "Fantastic Four" movies, recently shared that he grew up in church and has "always believed in a higher power."
"Spiritual. Hands down. Grew up in church," Jordan, 27, told Essence.com when asked about his religious leanings. "I've always been the person to ask, 'Why, why, why? Where's the proof?' I've always believed in a higher power, something bigger than myself. I think you would be foolish to not feel that way."
When asked for a proverb, quote or scripture that he often turns to, the award-winning actor stated that he often looks to Psalm 91 and Psalm 23, the latter a consistent favorite among Bible readers. Jordan also mentioned that his eventual day of departure keeps him motivated to "make a difference" in the world and to do something that ensures that he is never forgotten.
As for what he is grateful for, Jordan, playing "Johnny Storm / Human Torch" in next year's "Fantastic Four" feature film, shared that it was still having his mother and father around.
"My mom has Lupus. She's always smiling even when I know she's not feeling her best. She just moved up to Los Angeles a couple months ago, so she's closer to me now. It reminds me to be grateful. Same thing with my Dad. He's a diabetic and has complications with that from time to time. Being grateful for the things I have, family that I have around. It always kind of puts things in perspective for me," said Jordan.
The Hollywood star, known for his television roles in the popular "Wire" and "Friday Night Lights" series, has been on the rise on the big screen since his breakout performance as Oscar Grant in "Fruitvale Station." Jordan earned numerous nominations and several awards for his portrayal of Grant, who was shot to death on New Year's Day 2009 by transit police officer Johannes Mehserle in Oakland, California.
Jordan can next be seen in "The Fantastic Four" (2015) and the already-announced "The Fantastic Four 2," projected for a 2017 release. He also reportedly will have a starring role as Apollo Creed's grandson in the "Rocky" spin-off titled, "Creed" alongside Sylvester Stallone.