Horsemeat Lawsuit: Judge Gives Go Ahead for Horse Slaughterhouse, Fit for Human Consumption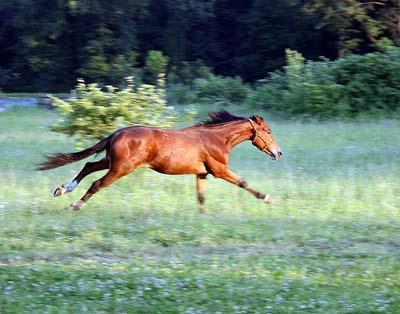 A horsemeat lawsuit has been thrown out by a judge in Albuquerque, after the lawsuit sought to block slaughterhouses from killing horses for human consumption.
The lawsuit was filed by The Humane Society of the United States and was supported by other animal protection groups, however, District Judge Christina Armijo decided to throw out the lawsuit this week.
The lawsuit claimed that the Department of Agriculture had not carried out a full environmental study in deciding to give permits to the Valley Meat Co. to slaughter horses for humans to eat.
The owner of the slaughterhouse in question admitted that he was surprised at the judge's ruling this week. Owner Rick De Los Santos' attorney, Blair Dunn said following the ruling: "If I were a betting man, I probably would have lost a lot of money on this. I thought the court was headed in a different direction on this since she had issued the TRO…. I am very, very happy to be wrong."
The owner has reported that during the court battle he has received numerous death threats, and a suspicious fire was also set off at the meat plant last summer.
De Los Santos has said, "We will have some angry people I bet. But we are doing what we are supposed to and that's it."
CEO of The Humane Society, Wayne Pacelle, said following the verdict: "With today's court ruling and the very real prospect of plants resuming barbaric killing of horses for their meat in the states, we expect the American public to recognize the urgency of the situation and to demand that Congress take action."