Hot Dog Injury Lawsuit: Man Sues After Being Hit In Face By Kansas City Royals Mascot With Hot Dog
A hot dog injury lawsuit will be heard by the Missouri Supreme Court after a fan, John Coomer, was hit in the face with a hot dog in 2009 by a Kansas City Royals team mascot.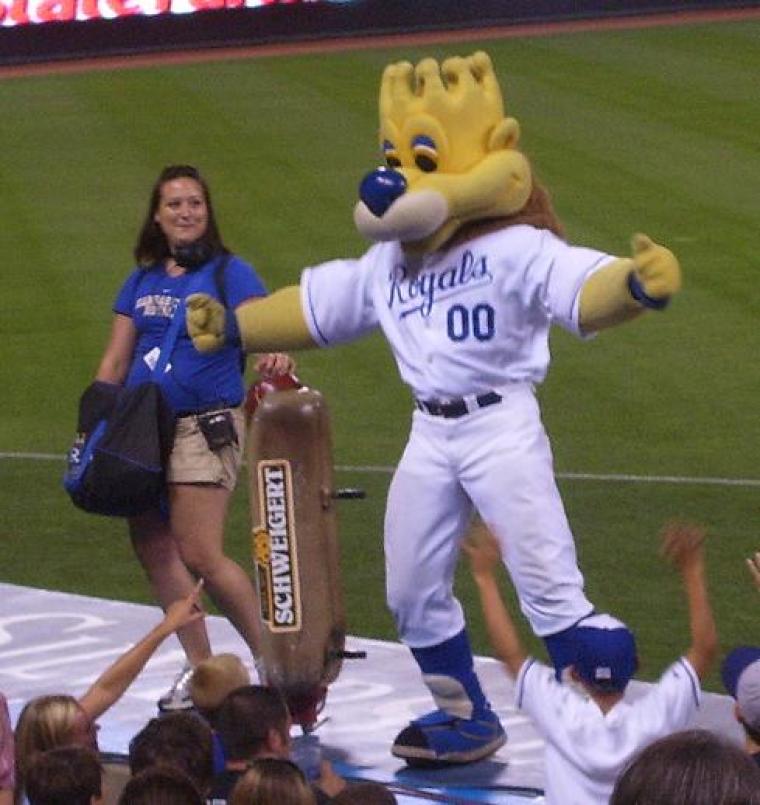 Coomer filed a lawsuit in 2009 against the Kansas City Royals after their mascot Sluggerrr threw a hot dog to him, which ended up hitting him in the eye. However, the team has said they are not liable for anything as they are protected by the "Baseball Rule."
The so-called Baseball Rule the team refers to is that fans assume a certain level of risk by attending games. Most fans will relate the rule to foul balls, which could fly into the stands and potentially hit fans.
Coomer's attorney Robert Tormohlen has said that the "baseball rule" is used to protect NHL teams from fans injured by flying hockey pucks, and baseball fans from flying balls, but it has never been used to protect a mascot from throwing hot dogs to fans.
Tormohlen said: "If a jury finds that the activity at issue is an inherent and unavoidable risk, the Royals owe no duty to their spectators… No case has extended the no-duty rule to the activities of a mascot."
Coomer claims that his vision has gotten worse since he was hit in the eye with the hot dog. He also claims to have paid about $4,800 in medical costs due to the eye injury. The 53-year-old victim is demanding at least $20,000 in compensation.