How Can US Prevent Annihilation of Christians by ISIS?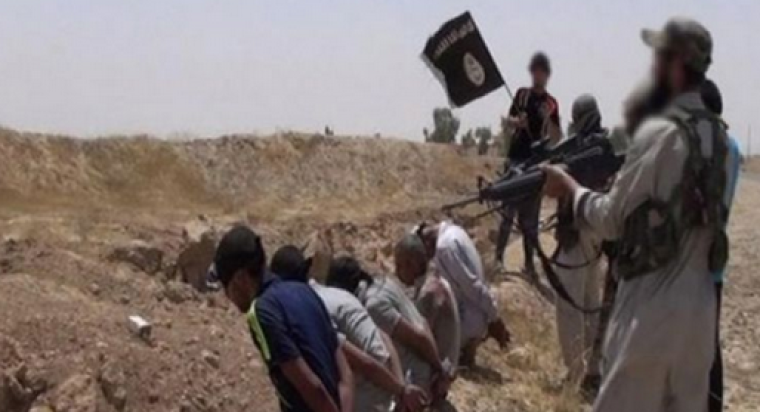 The Islamic State terror group has clearly targeted Christians for ethnic cleansing, and hundreds of thousands of Christians have already fled Syria and Iraq or remain internally displaced. What can the United States, a signatory to the 1951 U.N. Genocide Convention, do to save the endangered Christians?
More than 700,000 of Syria's Christian population of 1.1 million have been displaced by Islamic State, also known as ISIS, IS or ISIL. In Iraq, more than 125,000 Christians have fled their homes in the Nineveh Plains and are living as internally displaced people in the autonomous Kurdistan region of Northern Iraq due to attack by the Sunni terror group, which has also destroyed many historical Christian sites in the region.
The 1951 U.N. Genocide Convention calls for the protection of Christians, who are targets of nothing less than genocide.
Some U.S. representatives have been urging Congress to prevent the possible extinction of Christians.
However, a bill, H.R. 1568, the "Protecting Religious Minorities Persecuted by ISIS Act of 2015," is yet to be moved in Congress.
It directs the Secretary of State to establish or use existing refugee processing mechanisms in Iraq and in other countries through which aliens from Iraq or Syria who have been persecuted, or have a credible fear of being persecuted, by ISIL, or a similar group, based on gender or religious or ethnic membership may apply directly to the United States Refugee Admissions Program for priority 2 refugee admission to the United States.
The bill states that the Secretary of State shall report to Congress a plan to expedite the processing of refugee admissions applications for such aliens, and implement the plan within 180 days of enactment of this Act.
"I haven't heard anything from the administration on moving this bill forward," Illinois Republican Randy Hultgren, one of the bill's co-sponsors, told The Wall Street Journal. Hultgren is a member of the Tom Lantos Human Rights Commission and the Helsinki Commission.
"The State Department has already indicated their unwillingness to reinstate processing for religious minorities," added Mark Arabo, a Chaldean-American and the founder of the Minority Humanitarian Foundation, a nonprofit organization working to get Iraqi Christians out.
There is historical precedent for the U.S. intervention, Arabo said. Washington rescued tens of thousands of Vietnamese from the then communist regime and helped them reach the U.S. by air or sea and resettle in the 1970s.
"President Ford airlifted thousands during the Vietnam War and we need to do the same," Arabo said.
"The first thing we have to do to focus attention on the region is to declare what is taking place to Christians, Yazidis, Shia and other religious minorities is genocide," said former Rep. Frank Wolf, R-Virginia, a distinguished senior fellow at the 21st Century Wilberforce Initiative, according to WND. "For the world not to be calling it genocide is unbelievable. For President Obama not to be calling it genocide, for (U.S. Ambassador to the United Nations) Samantha Power who wrote the classic book on genocide [is unbelievable]. It is genocide."
ISIS, an offshoot of al-Qaeda, is seeking to establish a caliphate in the Levant region and beyond, and is fast expanding its control in Syria and Iraq. Christian minorities are among its main civilian targets.