Hundreds Come to Christ at Scotland Crusade Hosted by Billy Graham's Grandson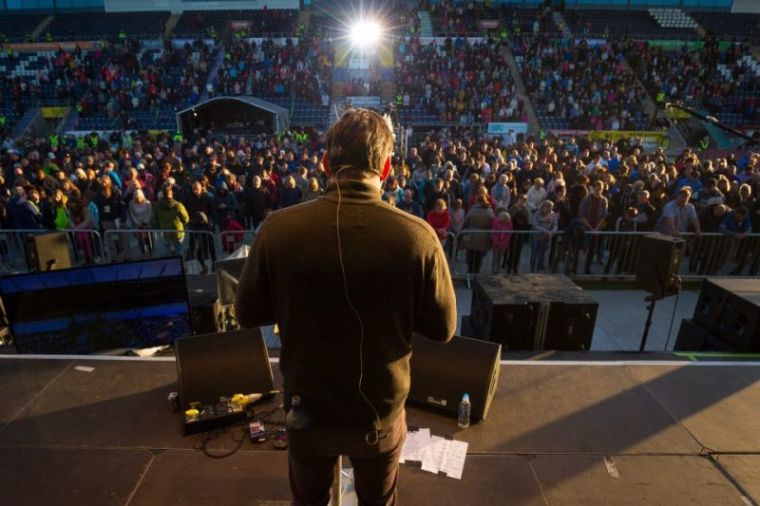 Hundreds of people in Scotland accepted an invitation to accept Christ at a revival event hosted by Billy Graham's grandson, Will Graham, last weekend.
The oldest child of outspoken evangelical figure Franklin Graham spoke at the Central Scotland Celebration of Hope, a three-day crusade hosted by the Billy Graham Evangelistic Association at Falkirk Stadium.
At one of four evangelistic services, he told the crowd that Jesus is "different than anyone else in human history."
"Jesus never sinned. He brought people back to life. He healed on the spot. He restored sight to the blind. And He's the only One who died for your sins," Graham said, according to a press release. "Jesus Christ isn't dead. He's alive today, and He wants to come into your life!"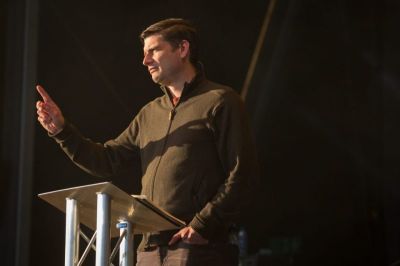 According to the BGEA, a total of 9,533 people attended the celebration with over 700 of those people responding to Graham's invitation to "make a commitment to Christ."
The BGEA also reports that the multi-day event featured a KidzFest, where more than 200 children "said yes to God."
The event also featured musical performances from popular Christian artists such as The Newsboys, Aaron Shust and The Afters.
Local pastor Michael Rollo of Found Church in Falkirk, who played a large role in inviting Graham to speak in Falkirk, expressed joy over the fact that hundreds of people accepted Christ in their lives.
"We believe that people will come to realize that God is alive in Scotland," Rollo said in a statement. "We believe that the churches will be encouraged through all that has happened this weekend. It's just been fantastic."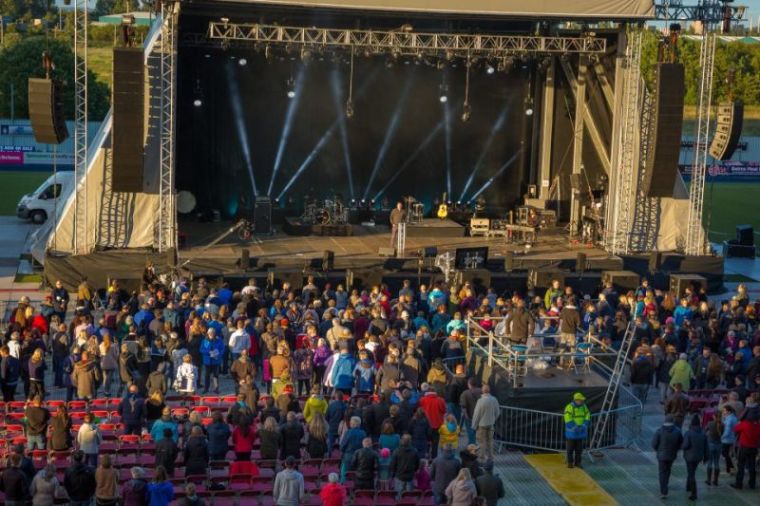 The Central Scotland Celebration of Hope was hosted in conjunction with about 200 local churches, Premier Christian Radio reports.
Lee Searle, director of ministry for the Billy Graham Evangelistic Association in the United Kingdom, told Premier that the event shows that there is "still a passion for mass evangelism in the U.K." He added that many of those who came to Christ over the weekend "may not have otherwise been presented with that opportunity."
"Along with the thousands finding Christ through our Internet Evangelism, we are seeing a new hunger for Christ," Searle said. "People are at a loss as to where to turn in life. We use these events to tell them that there is a real hope and his name is Jesus. But we are also doing these events with urgency. As Will Graham reminded us this weekend when he preached, people are going to Hell and we want to point them to Jesus, with urgency. None of us know how much time we have."
Like many of the Grahams, Will Graham is a well-traveled evangelist who has preached on over six continents since his ministry began in 2006.
According to the BGEA, the Scotland event concluded a string of three consecutive months of events for Graham that spanned three continents — North America, Australia and Europe. Graham plans to travel to Canada and Thailand later this year to hold multi-day outreach events.
Graham didn't seem to face the same type of backlash that his father has faced over his plan to speak in the U.K. later this year at the Lancashire Festival of Hope.
A petition signed by over 8,000 people called on the U.K. government to deny Franklin Graham a visa so that he can't speak in September on grounds that his speech is likely to "promote prejudice and hatred."
"I don't think I've been to any country where everybody was supportive — there's always churches or groups who don't like my theology or that we associate with this group or that group," Franklin Graham told Premier in an interview. "I'm not coming to preach hate, I'm here to preach about a saviour — Jesus Christ who can make a difference in our lives if we put our faith and trust in him."
After the death of his grandfather earlier this year, Will Graham vowed to continue Billy Graham's legendary ministry and stated that "we need to preach as if Christ is coming back in our lifetime."
"He didn't hold anything back," Graham said of his grandfather after his passing. "I've always been bold, I think, but when you study my granddaddy, he took it to a whole new level."