India's Christians, Hindus, Muslims Speak Out Against Decision to Make Gay Sex No Longer a Crime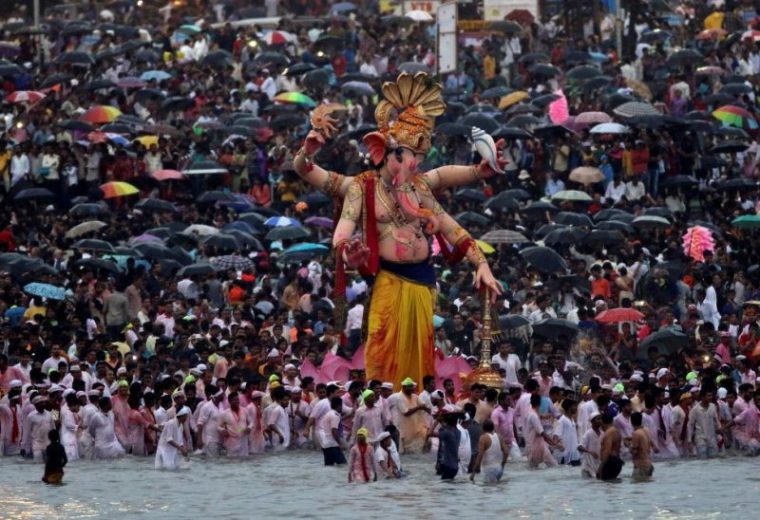 India's Christians, Hindus, and Muslims — three religious groups divided on major topics — have all spoken out against the government's recent decision to legalize gay sex.
Father Stephen Fernandes, secretary to the Indian bishops' office for justice, peace and development, declared that regardless of the development, homosexual acts are not acceptable or justified.
"What is legal is not equal to moral acceptability," Fernandes said last week, as reported by Catholic News Service. 
He added that the Catholic Church stands with others deeming gay behavior morally unacceptable, because "it violates the purpose of human sexuality, which is procreation ... This is the moral stand of the Catholic Church."
India's Supreme Court ruled in an unanimous verdict last week that the colonial-era law that penalized gay sex with up to 10 years in prison is "irrational, arbitrary and indefensible."
"Any consensual sexual relationship between two consenting adults — homosexuals, heterosexuals or lesbians — cannot be said to be unconstitutional," Chief Justice of India Dipak Misra said.
The Independent reported that LGBT activists celebrated the decision across the country, with Anjali Gopalan, the founder of the Naz Foundation charity, calling it "wonderful news."
"They have opened the door to discussing rights. They have apologized to the gay community, and they have said copies of the judgment will be handed to every police station. It is the best judgment we could have hoped for," Gopalan said.
UCA News pointed out that Hindu and Muslim leaders, along with the minority Christians, have also been critical of the verdict.
Hindu spiritual guru Goswami Sushil Ji Maharaj claimed that homosexuality goes against the meaning of creation.
"God has created men and women for a purpose ... but some people think differently now, which is not morally acceptable," he argued.
Muhammad Arif, chairman of the Center for Harmony and Peace in the central state of Uttar Pradesh, added that homosexuality and gay culture "are all Westernized, which is correct for some people, but I don't think our society is ready to take it at this moment."
Still, Fernandes clarified in his statement that the church "respects the dignity of homosexuals as persons and human rights flowing from human dignity and personhood, just as the church stands for the same for all without exclusion or discrimination."
Outside their alignment when it comes to morality and homosexual issues, however, the three major religious groups in India continue having major disputes, with Christians and Muslims accusing the Hindu majority of persecuting and discriminating against them.
Back in August, The Christian Post obtained a previously unreleased copy of a bipartisan U.S. congressional letter sent to Indian Prime Minister Narendra Modi calling for action against those carrying out violent attacks against minorities.
"Those afflicted by violent assaults and other forms of harassment should be provided with equal treatment by law enforcement officers, and perpetrators of these crimes need to be held accountable for their actions. Only then can meaningful progress be made in guaranteeing freedom of religion and belief," stated the letter at the time, signed by Congressman Dennis Ross, R-Florida, in the House of Representatives and Senator James Lankford, R-Oklahoma, in the Senate.