Indian Bishop Kidnapped, Beaten in Attempt to Extort $75K From Church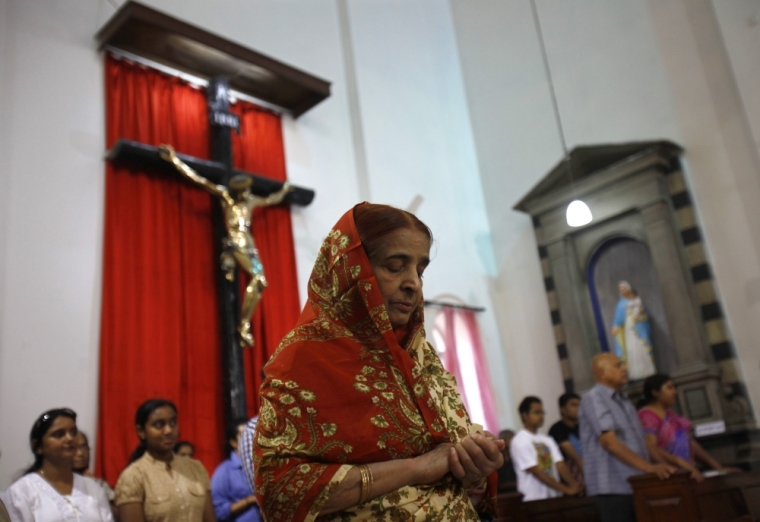 An Indian Catholic bishop who was kidnapped by unknown abductors, beaten and interrogated about the finances of his diocese has been freed.
Bishop Prasad Gallela, who serves the diocese of Cuddapah in the Andhra Pradesh state in southeast India, went through the details of his recent abduction in an interview with the Catholic news outlet UCANews.com.
The 54-year-old Gallela explained that he was on his way home from mass at Karunagiri Shrine on April 25 when unknown abductors came in two vehicles and took him to an undisclosed location.
The bishop said he was blindfolded, handcuffed and relentlessly beaten.
"They hit me and punched me resulting in injuries all over my body. I did not resist," Gallela explained. "Police are trying to find those behind the incident."
Gallela recalled that his abductors kept asking him questions about the financial transactions of the diocese.
Additionally, the bishop explained that his abductors asked for the equivalent of over $75,000. He stated that the kidnappers' reasoning was that since he helps many other people, he should be willing to help them also.
"When I asked who they were, they said they are from the police but police does not behave like this," Gallela said. "They appeared to be paid goons and non-Christians from the way they talked and behaved."
While Gallela's abductors released him the next morning, he was left more than 55 miles away from where his diocese is located.
The diocese of Cuddapah, which consists of over 100,000 Catholics, is a suffragan diocese of the Archdiocese of Hyderabad. Hyderabad Archbishop Thumma Bala released a statement to UCA News expressing his dismay that a kidnapping like this could happen to a prestigious religious minority leader like Gallela.
"It is unbelievable that such a violent atrocity is perpetrated on a high ranking religious leader of a minority community, who is totally dedicated to the service of the needy and marginalized," Bala said.
Although Bala finds it "unbelievable" that such an abduction could happen, Christians in other parts of India have frequently suffered attacks and other forms of persecution at the hands of radical Hindus.
In mid-May, a Christian pastor and his wife in the Chhattisgarh state were beaten and doused with gasoline because of their refusal to convert to Hinduism.
In March, a group of about 60 worshipers at a Pentecostal church in the Chhattisgarh state were attacked and beaten by Hindu radicals. The radicals even forced the women in the worship service to strip naked.
Last June, radicals threatened to burn an Indian pastor alive in the Kerala state if he continued to hold worship services at his church.