Indiana Marijuana Church to Host Alcoholics Anonymous, Narcotics Anonymous Meetings Inside Newly Purchased Church Building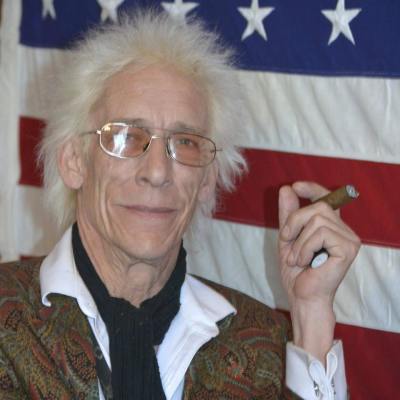 Indiana's First Church of Cannabis, an organization that is expected to test the limits of the state's new controversial religious freedom law by using marijuana recreationally during its services, has purchased a former church building as its worship center where it plans to host Alcoholics Anonymous and Narcotics Anonymous meetings.
The group's founder, former musician Bill Levin, told Indy Star that the new building located in Indianapolis' Eastside area will include a souvenir store and will host the recovery meetings in the basement.
"We closed on a church last night. We have the keys to our new home. It is [a] small and humble facility with love throughout every brick. We are HAPPY HAPPY HAPPY!," said Levin on his Facebook page on Monday.
He's expected to release more information on the church's future at a press conference at 11 a.m. ET on Wednesday.
The church is currently seeking local volunteers to make renovations on the building before its first service which is scheduled to take place on July 1, the same day Indiana's Religious Freedom Restoration Act takes effect.
Indiana's RFRA says the government cannot "substantially burden" a person's ability to follow their religious beliefs, unless it can prove a compelling interest in imposing that burden and it does so in the least restrictive way.
The service will include music, a bit of preaching and worship time where those in attendance will engage in recreational marijuana smoking, which is illegal in Indiana. The group hopes the new religious freedom law will prevent authorities from interfering.
Levin is also looking for donations which are now tax deductible since the First Church of Cannabis received its tax-exempt status last month. He celebrated an anonymous $2,500 donation on Monday via Facebook and the group is still accepting money on its GoFundMe page.
The First Church of Cannabis has also released its own version of the Ten Commandments called the "The New Deity Dozen" which includes guidelines for how those in the community should treat one another. The list also praises marijuana and recognizes it as a "healing plant."
Despite holding cannabis in high regard, Levin made it clear that the group does not worship marijuana.
"For the record: we do not worship cannabis. We celebrate. We celebrate life's great adventure. ... We celebrate love in our lives and pray with cannabis. It is a health supplement for our bodies and our minds. It brings us closer to each other and closer to love. And it is good," he said.