Iowa-Based Multi-Site Lutheran Megachurch Defies Denominational Decline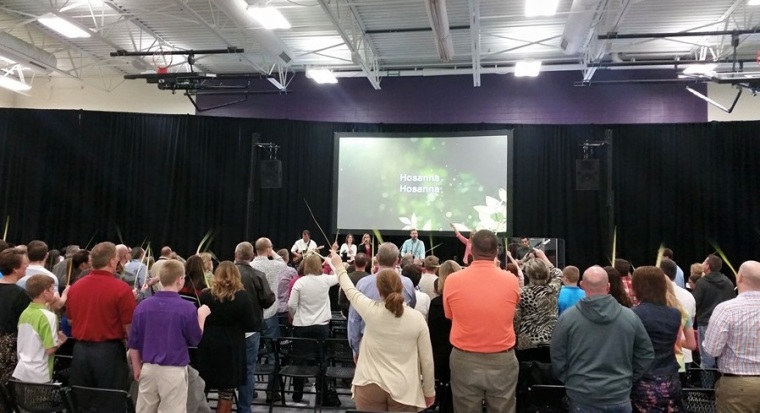 As the Mainline denomination Evangelical Lutheran Church in America continues to wrestle with declining membership, one of its congregations is experiencing rapid growth.
Lutheran Church of Hope, an Iowa-based multi-site Lutheran megachurch boasting tens of thousands of members, continues to increase its size and scope.
Less than a year after being founded, the Waukee satellite congregation of Lutheran Church of Hope, the newest of five sites for the megachurch, will be moving into the building currently owned by a church called Point of Grace in early October.
Defying the overall trend of decline for the Mainline Protestant denomination, last Easter the church had more than 30,000 people attend its services.
Formed in 1994 and belonging to the ELCA, Hope established its Waukee satellite campus in November of last year.
In keeping with these numbers and growth, the young Waukee campus grew considerably over the next several months, outgrowing its elementary school space.
Mike Housholder, senior pastor at Lutheran Church of Hope, told The Christian Post that the Waukee congregation was approached by Point of Grace a few weeks ago about the building.
"They were looking to move to a smaller space, and we were looking for more room. We already had a good relationship with this church prior to the deal, so it didn't take long to negotiate a deal that turned out to be a big win for both congregations," said Housholder.
"They were able to keep their church above water financially by getting out from beneath their building loan, and we were able to find the building space we need to continue to grow as a church family."
Having toured the Point of Grace worship space a few times, Housholder told CP that when it comes to changes to the space, they "are working on a set up that will fit the culture of our congregation, but it won't take a lot of work."
"The worship space is simple, spacious, and was built with flexibility in mind, and those things fit us well. The worship space already includes stadium seating for more than 800 people, or chairs can be set up on the floor, or a combination of the two," said Housholder.
"When people go to the theater for movies, they strongly prefer stadium seats for better sight lines and a feeling of closer proximity to the front of the room. Since our services at Hope Waukee include a live video sermon broadcast on a large movie screen from our original West Des Moines location, that might turn out to be a natural fit for the way we function."
Hope Waukee will be leasing the new worship space from Point of Grace for a year, and then expects to purchase the facility from its owner for approximately $4 million.