Iran's Nuclear Program: A Thousand Times More Dangerous than ISIS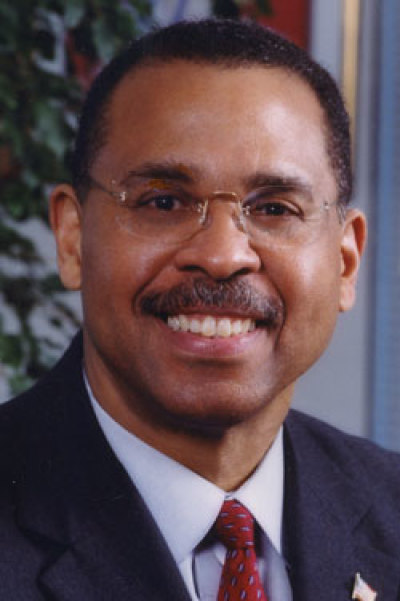 Several years ago, the Israeli satirical series, Latma, produced this funny sketch on the Iranian mullahs' push for a nuclear bomb. "The bomb, the bomb, I'll get the bomb. Listen to me, Honey, it ain't gonna be too long" sings the frolicking mullah in the online version of this humorous look at a most serious subject.
The Israelis can joke about an Iranian nuclear bomb because they are on the front line. They know what it would mean. They don't go on and on about "stability" in the Middle East the way our State Department types do. There hasn't been stability in the Mideast in our lifetime and there is no likelihood of stability being achieved there in the future. All the Western journalists' gushing about the "Arab Spring" has produced not one country with a semblance of stability, freedom, or genuine change.
Egypt has settled down for the moment into a familiar pattern of military dictatorship.
Hosni Mubarak maintained his dictatorship for three decades the same way Tsar Nicholas II had maintained his autocratic rule in Russia. The Tsar embraced the democratic Western nations. He happily took billions in aid from the democracies. But at home, he unleashed his brutality.
Now, we hear the Obama administration is negotiating with the Iranians in an attempt to stop their nuclear weapons program. "We know each other well enough to make jokes," says a State Department spokesman in this story in The Weekly Standard.
They joke about the "peace process" because it is a joke. Nothing is clearer than that the Obama administration has no serious commitment to stopping Iran from getting the bomb. Negotiators are supposedly trying to give Iran freedom to develop nuclear energy for peaceful purposes without allowing them to go ahead with construction of a nuclear weapon. The truth is that if Iran has nuclear power plants, it can readily produce nuclear weapons.
Left unasked are key questions. Why should the Number One state sponsor of terrorism in the world be allowed to develop any nuclear capacity? Even without an atomic bomb, the radioactive waste that is produced by every nuclear power plant could easily be used to create a so-called dirty bomb. That would be an explosive device that spreads deadly radioactivity in any Western capital city. Another key question is this: Why should one of the world's leading oil producers be allowed the fiction that they need nuclear energy for peaceful purposes? Iran's record since 1979 abundantly shows the ruling mullahs have no peaceful purposes.
Israel's Ambassador to the United States, Ron Dermer, recently put the Mideast turmoil in perspective. "A nuclear Iran would be a thousand times more dangerous than ISIS," the envoy told guests at his suburban Maryland home.
Ambassador Dermer is right. This administration is simply not serious about stopping Iran from getting the bomb. The fact that Mr. Obama has set November 24th as his artificial deadline for progress in the nuclear arms talks is most illuminating. That is Monday before the traditional get-out-of-town fever hits Washington. Congressmen and staffers will be focused on Thanksgiving Recess, not on talks in Europe about Iran's endless and monotonous negotiations. Iranians have long since mastered the technique of talking their opponents to death.
This much we know from the 444 days of captivity our U.S. hostages faced in Tehran from November 4, 1979 to January 20, 1981: They were subjected to regular "mock" executions by their captors. Imagine being beaten, tortured, starved and then put up against the wall and told you were to be shot. Only with the click-click-click of the empty rifles to you learn you have been the victim of another cruel hoax.
In just this way, the Americans, British, and other victims held by ISIS are probably prepared for their eventual slaughter. Those haunting pictures of kneeling captives show them passively going to their deaths. Might it be they have been through this drill so many times they cannot believe that this time they really will be beheaded?
We do not have to watch these savage acts to learn from their heinous repetition on the Internet. Iran may well be subjecting the entire West to this same process. One day, we will awaken to find that this time Iran has actually gone through with a nuclear explosion.
Nothing this administration has done can prevent that dread day. And, if a nuclear explosion is "a thousand times brighter than the sun," Ambassador Dermer is right: A nuclear Iran is a thousand times more dangerous than ISIS.
Ken Blackwell is the Senior Fellow for Family Empowerment at the Family Research Council. He serves on the board of directors of the Club for Growth and the National Taxpayers Union. He is also a member of the public affairs committee of the NRA. Mr. Blackwell is also the former Mayor of Cincinnati and a former Ambassador to the United Nations Human Rights Commission.