Irish Catholic Church Says Legalizing Gay Marriage Would Be 'Grave Injustice' Ahead of Nationwide Marriage Referendum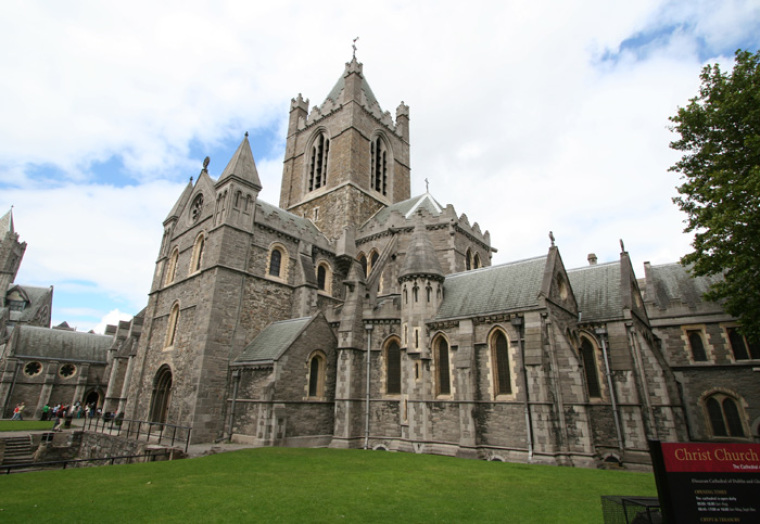 The Roman Catholic Church in Ireland has warned that allowing gay and lesbian couples the same rights to marry as straight couple would be "a grave injustice," ahead of the country's upcoming referendum on marriage in 2015.
"To put any other view of unions on the same level as Christian marriage would be disservice to society rather than a service," Bishop Liam MacDaid said at a news conference, according to Reuters.
"In a same sex union, children would be deprived of what a man and woman can give to children in a stable marriage."
The Irish bishops' views mirror that of the Vatican's major synod on the family, which over two weeks of meetings in October affirmed the traditional definition of marriage.
Their remarks came out the same day as the release of an eight-page leaflet on marriage, which contends that "it is a grave injustice if the State ignores the uniqueness of the role of husbands and wives, and the importance of mothers and fathers in our society," The Irish Times noted.
The leaflet adds that "the union of marriage provides for the continuation of the human race and the development of human society," and that "marriage of a woman and a man is a fundamental building block of society which makes a unique and irreplaceable contribution to the common good and to society as well."
Ireland legalized same-sex marriage in 2009, but still defines marriage between one man and one woman. In May 2015, however, it will become the first country to hold a nationwide referendum on whether gay marriage should be legalized.
An Irish Times/Ipsos MRBI poll from October suggested that the majority of the Irish population would support such legalization. While 67 percent of those who responded to the survey said they would vote in favor of gay marriage, 20 percent said that they will not.
A previous poll from November 2012 saw 64 percent of responders indicate they would support such a change, while 36 percent said no.
Last week, Finland's parliament voted in favor of legalizing same-sex marriage, joining another 11 European nations that have approved of the practice.
Nearly 8,000 members from the Lutheran Church in Finland announced that they will be resigning from the church after Kari Mäkinen, the Archbishop of Turku and Finland, revealed that he is "rejoicing" with the news.