Is Robert Downey Jr. Tracking End Times Prophecy by Chuck Missler?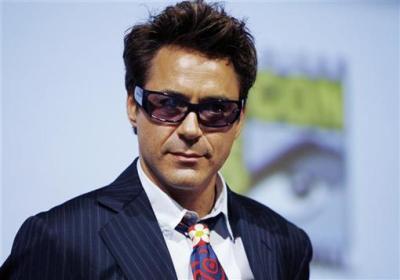 Is Robert Downey Jr.'s mention of Bible prophecy teacher Chuck Missler during an appearance on Jon Stewart's Daily Show a sign that the "Iron Man" actor is tracking with the latest End Times conversation? Prophecy News Watch took the opportunity to post a short video clip of Downey's Missler reference on the show and write about current events in the Middle East.
Downey's own faith or religious beliefs are not highly publicized, but his mention of Missler, which included him saying "love Chuck Missler," has come at a critical time when "people are looking for answers to help understand many of the current events happening around us," said Prophecy News Watch Director Kade Hawkins.
"To those who teach Bible Prophecy such as Chuck Missler, the events in Syria, Iran, Israel and throughout the Middle East are considered a foreshadowing of bigger events yet to happen – events that were prophesized thousands of years ago but possibly may now be just around the corner," stated PNW.
Missler, who is a prominent speaker on the subject of Bible prophecy, is the founder of the Koinonia House. The ministry's website hosts his biblical studies such as "Learn the Bible in 24 Hours," "The Book of Revelation," and "The Book of Genesis."
PNW reported in a press release that leads with the news of Downey's appearance on the Daily Show that two Bible prophecies of note have been getting lots of attention due to increasing tensions in the Middle East. "The first is a prophecy in Isaiah 17 which refers to Damascus becoming a 'heap of ruins.' Damascus has been one of the oldest continuously inhabited city on the planet and has witnessed at least 5,000 years of human history. It has yet to become a 'heap of ruins' however with the threat of chemical weapons and increasing outside intervention now becoming a regular part of the Syrian conflict – it is not difficult to see how an escalation in the conflict could bring this to pass at anytime."
The second prophecy involves a coalition of nations coming against Israel in the passages of Ezekiel 38-39, states PNW. "In this particular future conflict Iran is a major player referred to by its ancient name: Persia. Iran continues to play a proxy war with Israel in Syria by propping up Bashar al-Assad and arming Hezbollah. Any future conflict with Hezbollah could easily draw Iran into a conflict with Israel. While there is some speculation as to the identity of Gog and Magog many believe it to have reference to Russia. Considering the long standing alliance between Russia and Iran it would not be hard to see them leading an alliance of nations, similar to the US coalition that attacked Iraq, should Israel attack Iran's nuclear facilities. Israel has vowed that it will never allow Iran to obtain nuclear weapons and many have speculated that Iran will pass Netanyahu's red line at some point this year."
PNW points out that a survey done two years ago by Pew Research found that 58 percent of Americans believe Jesus will return by the year 2050. "While not all Americans have a good grasp of Bible Prophecy, clearly many are living in expectation of something big to happen in their lifetime." The media organization said it hopes that people will take the Bible more seriously and adds, "Perhaps Iron Man may have just sparked that revolution."
The Hollywood Prayer Network, a ministry for the entertainment industry, states in a post about Downey that the actor says he has been drug-free since July 2003, "thanks to his family, therapy, meditation, twelve-step recovery programs, yoga and the practice of Wing Chun Kung Fu." He has described his religious beliefs as "Jewish-Buddhist," HPN says, "although he has been interested in the past in Christianity and the Hare Krishna ideology."