Is the Christian Right Dead?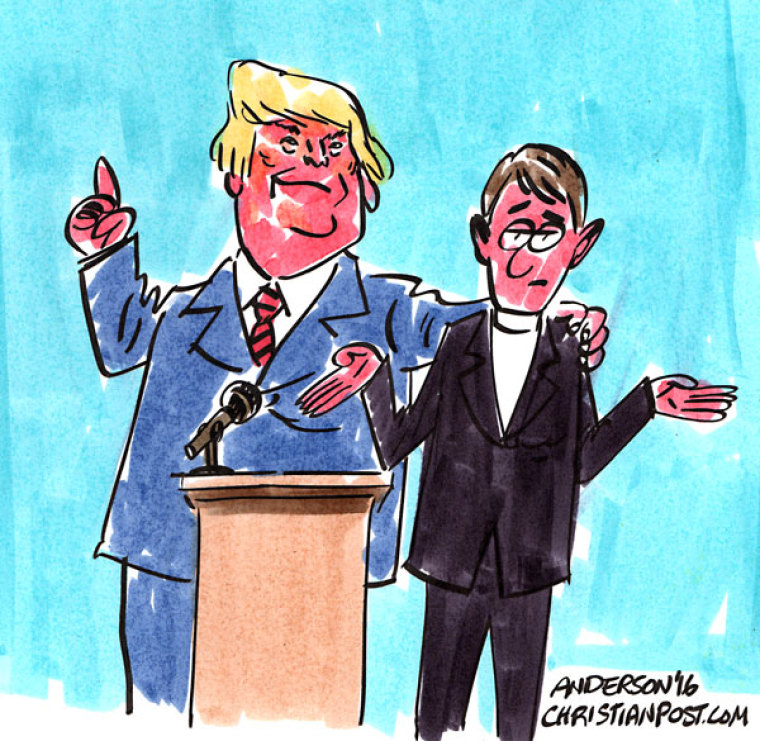 Donald Trump signals the death of the Christian Right, the newspapers report. But the "Religious Right is dead" headline is not new. Is this time any different?
Trump Meeting Marks the End?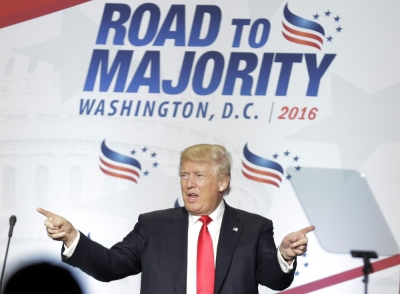 Donald Trump's meeting with evangelical leaders marked the end of the Christian Right, Michael Farris wrote in a June 21 Christian Post op-ed. Farris, chancellor of Patrick Henry College and chairman of the Home School Legal Defense Association, helped start the Christian Right movement in the early 1980's.
The Christian Right leaders who attended the June 21 Trump meeting in New York, "are not a phalanx of God's prophets confronting a wicked leader, this is a parade of elephants," he wrote.
"In 1980 I believed that Christians could dramatically influence politics. Today, we see politics fully influencing a thousand Christian leaders," Farris added.
A July 11 Politico article agreed. Because of Trump, "the religious right has been weakened beyond recognition. It is no longer an organization. It is a memory," it read.
A May 10 New York Times headline asked, "Is the Religious Right Dead?" noting that many conservative Christians had no interest entering into a "suicide pact" with the GOP.
On March 2, after Donald Trump handily won Super Tuesday, columnist Mark Silk wrote at Religion News Service that the religious right has been "an invalid for a decade" and that "[Trump's victories] yesterday was a mercy killing."
A Recurring Theme
Some, however, believe these headlines are overblown.
In a statement Thursday to The Christian Post, Michael Cromartie, vice president of the Ethics and Public Policy Center, said that for more than three decades "people have been predicting the 'end' of the Christian right and the declining influence of religious conservatives."
As head of the Evangelicals in Civic Life and Faith Angle Forum programs at EPPC, Cromartie spends much time helping non-evangelical reporters understand evangelical political and cultural engagement.
Cromartie agrees, though, that the Christian Right is undergoing some changes.
"While it is true that Christian conservatives no longer represent the moral majority in American life, they will always represent a sizable constituency of concerned voters in American public life," he added.
Decline of White Christians?
Relatively new to this discussion is a distinctly racial element.
In a lengthy July 12 article in The Atlantic, scholar Robert P. Jones unpacks the data in support of his new book, The End of White Christian America. Conservative evangelicals may have lost some political battles on social issues, but the greater story is the collapse of America's dominant cultural and religious values, those of white Christians. The disappearance of those values yields their "strong, sometimes apocalyptic reactions."
Jones heads the Public Religion Research Institute, which in late June published a joint study with the Brookings Institute revealing that for the first time, a majority of Americans, even white evangelicals, no longer believed that the United States was a Christian nation.
As CP reported on June 24, notable in the survey was an "uptick in the number of white evangelicals who said they now believe that America is not a Christian nation — an 11 point increase from 48 percent in 2012 to 59 percent."
In a July 11 New York Times editorial, Jones further contends that "the anger, anxiety and insecurity many contemporary white evangelicals feel are better understood as a response to an internal identity crisis precipitated by the recent demise of 'white Christian America,' the cultural and institutional world built primarily by white Protestants that dominated American culture until the last decade."
Yet others insist that there is much more to the story than Jones' broad narrative and his research confuses some labels.
Categories like "white Protestant" are not particularly helpful when discussing American politics, says Tobin Grant in an July 12 Religion News Service opinion piece, noting that evangelicalism is both racially and theologically diverse.
"While no author can cover all topics, it was striking that Jones could give a timeline (literally) of evangelicalism in the 20th Century without any mention of Pentecostalism," Grant said.
Additionally, Grant points out, Jones' story of decline only works by including mainline Protestants. But evangelical Protestants have long pointed out that the mainline Protestants are declining because they abandoned orthodoxy. So, arguing that evangelicals are in decline by pointing to the decline of mainline Protestants isn't sensible.
Moreover, Jones disregards where racial divisions within evangelical Protestantism are mending.
"Southern Baptists elected its first black president and The Episcopal Church elected its first black leader. The United Methodists are now in full communion with the African Methodist Episcopal Church and others who left because of racism within Methodism. These are few of the ways that leaders with Protestant churches are working against racial and ethnic divisions," Tobin said.
Jones' book proves simplistic, Tobin continued, "the real story is complicated but far more meaningful."