Is the Death Penalty Wrong in All Circumstances? Evangelical Leader Disagrees With Pope Francis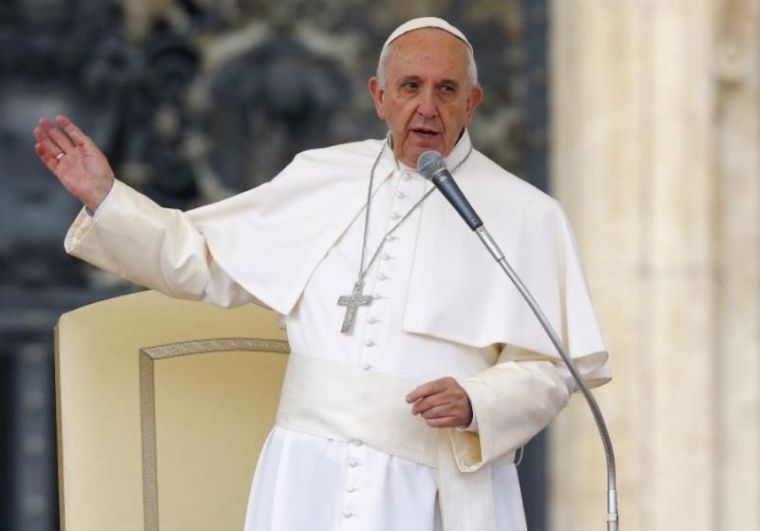 Southern Baptist Convention Ethics & Religious Liberty Commission President Russell Moore has expressed disagreement with Pope Francis' recent declaration that the death penalty is wrong in all circumstances.
The Vatican announced Thursday that Francis had changed the Catechism of the Catholic Church to state that the death penalty is wrong in all circumstances, replacing the previous stance that it was acceptable in some cases.
"The death penalty is inadmissible because it is an attack on the inviolability and dignity of the person," stated the new Catechism, as quoted by Crux.
In response to the news, Moore wrote in an entry on his website that while he agreed with the pope's reasoning on the value of human life, he "cannot agree with Pope Francis that the death penalty is, in all circumstances, a violation of the command not to murder."
"The Pope is here making more than just a prudential argument. He is applying the commandment against murder to every application of capital punishment. On that, I believe he is wrong," wrote Moore.
Moore pointed to the many instances in the Bible in which the death penalty was considered acceptable, even if one excludes the Mosaic Law.
For example, Moore pointed out that in the New Testament book of Romans, the Apostle Paul spoke positively of ruling authorities "bearing the sword" against "evildoers."
"Some have argued (unconvincingly, in my view) that this 'bearing the sword' is police power, not death penalty," explained Moore.
"But police power, if armed with lethal arms, always carries at least the possibility of the death of the evildoer. If that is always and everywhere murder, then it deserves the full sanction of God's moral judgment."
While expressing his support for capital punishment in some circumstances, Moore also noted that there have been times when it has been misused and further added that there are "good arguments on both sides."
"Christians can debate whether a state should declare a moratorium on capital punishment while reforming unjust sentencing practices," Moore added.
"Christians can debate whether the death penalty is effective as a deterrent or whether the death penalty is meaningful at all in a world in which legal systems delay for years the application of the penalty."
This is not the first time that Pope Francis has voiced opposition to the death penalty. In February 2016, the pontiff called for a worldwide ban on capital punishment.
"I appeal to the consciences of those who govern to reach an international consensus to abolish the death penalty," stated Francis, as quoted by Reuters. "The commandment 'You shall not kill,' has absolute value and applies to both the innocent and the guilty."