ISIS' Female Police Brigade Places Medieval-Like Torture Clamp With Spikes on Mother's Chest After They Found Her Breastfeeding in Public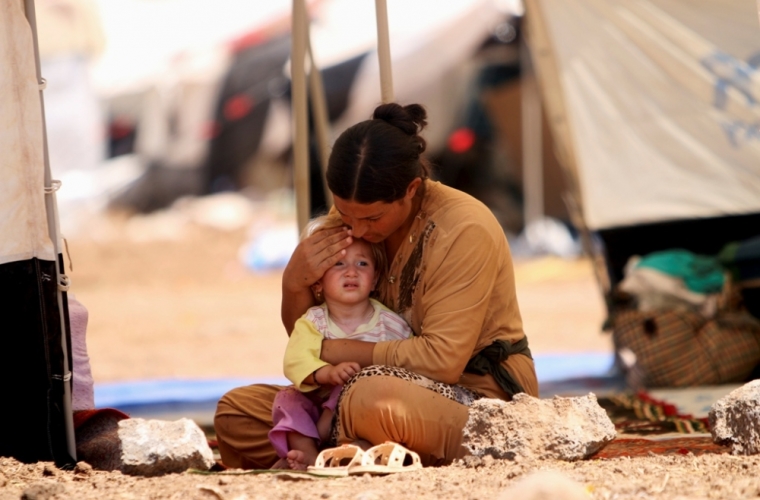 The Islamic State's all-female religious police force in charge of patrolling the streets of Raqqa have tortured a young woman after she was found breastfeeding in public by placing a medieval-like spiked clamp around her chest, an opposition group has reported.
The women-operated al-Khansa brigade, which is in charge of enforcing ISIS' strict sharia law within its de-facto capital in Syria, recently used a device called a "biter" to punish a 24-year-old mother who, residents allege, was found breastfeeding in public, according to the ISIS opposition website Raqqa is Being Slaughtered Silently.
The brigade officers claimed the woman needed to be punished, with their reasoning being that her niqab didn't meet Sharia standards. The woman, who goes by the pseudonym of Batol, was taken to a torture chamber where her chest was placed into the painful device.
The "biter," which acts much like a bear trap, consists of two iron jaws that contain numerous sharp teeth-like spikes.
Although Batol claims she was punished for wearing a see-through naqib that did not properly cover her face, which is an offense that generally gets lashings with a whip, the group reports that residents in the town have attested that Batol was taken into custody by the police unit when they found her nursing her child at a bus station.
Batol said that the brigade officers told allowed her to choose her own punishment. However, she did not know what a "biter" was when the officers presented her with the options and she regrets having chosen that option.
"They took me to the 'Hesba' headquarters in the city, and escorted me to the torture chamber, then they asked me to choose between a whip or a 'biter,'" Batol said. "I did not know what a 'biter' was and I thought it is a reduced sentence. I was afraid of whipping, so I chose the 'biter,' then they brought a sharp object that has a lot of teeth and held me, placing it on my chest and pressing it strongly. I screamed from pain and I was badly injured. They later took me to the hospital."
Batol said that going through that kind of torture made her feel like her womanhood has been compromised and said that others have been tortured using the "biter" device as well.
"I felt then that my femininity has been destroyed completely, we no longer afford to live this way," Batol said. "I was not the only one that was tortured with this instrument. There were a lot of women in the headquarters and their situation was tragic."
The al-Khansa brigade has not been shy about their cruel mistreatment of the people of Raqqa. The police unit has used social media to flaunt about how they issue beatings, lashings and executions for people caught disobeying Sharia law.
Although the brigade strictly enforces an already strict brand of Islamic law, the irony is that the brigade is made up of the most radicalized woman from United Kingdom, United States, and other western nations, Raqqa is Being Slaughtered Silently journalist Abu Ibrahim Raqqawi said.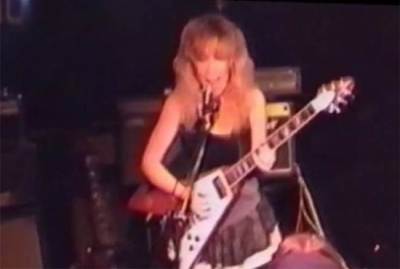 One of the most famous western members of the brigade is 45-year-old mother of two Sally Jones, a former punk rock guitarist who is now said to be heavily recruiting western teen girls through social media to join the brigade by promising them an over-exaggerated "awesome life" as a jihadi bride in the caliphate.
Jones also seemingly has a strong disdain for Christians.
"You Christians all need beheading with a nice blunt knife and stuck on the railings at Raqqa," Jones tweeted in August from her Umm Hussain al-Britani Twitter account.