ISIS Jihadists Burn to Death 45 People in Western Iraqi town al-Baghdadi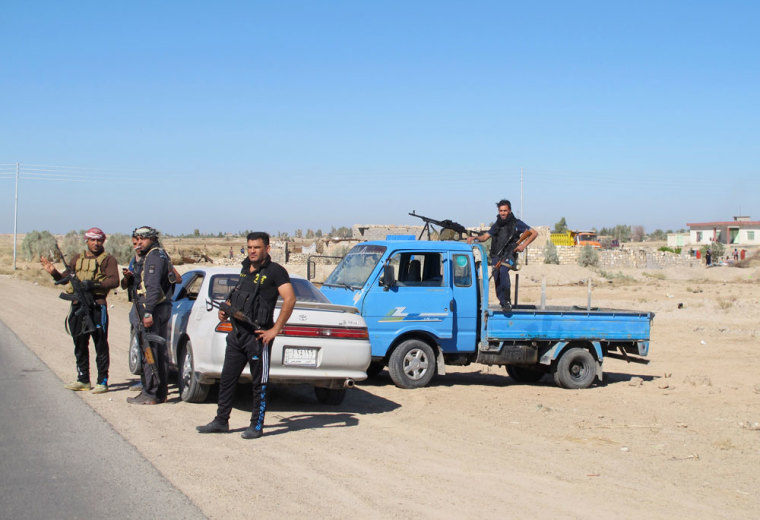 Jihadists from terror group ISIS have reportedly burned to death 45 people in the western Iraqi town of al-Baghdadi, though local police forces have been unable to identify yet who the victims are.
Police chief Col. Qasim al-Obeidi said that he believes some of the victims are members of Iraqi security forces who could have been captured when ISIS took a large part of al-Baghdadi last week, BBC News reported on Tuesday.
Obeidi asked the Iraqi government and the international community for help, noting that a compound that houses the families of security personnel and local officials is under attack.
Earlier in February, ISIS militants released a video where they showed Jordanian fighter pilot Moaz al-Kasasbeh being burned alive inside a cage.
Kasasbeh's death sparked outrage around the world, with Jordan's King Abdullah II vowing "relentless war" on ISIS for its actions.
"We are waging this war to protect our faith, our values and human principles and our war for their sake will be relentless and will hit them in their own ground," the Jordanian leader said.
American President Barack Obama called the video "just one more indication of the viciousness and barbarity of this organization." He added about the terror group: "Whatever ideology they're operating off of, it's bankrupt."
ISIS has captured a number of towns across Iraq and Syria, and there have been numerous reports of the jihadists carrying out mass executions of captured Iraqi or Syrian soldiers. The terror group has also released a number of videos showing the beheadings of western citizens.
A U.S.-led coalition has struck back with airstrikes against its targets in the region, and a number of other neighboring countries have also carried out military operations against ISIS.
The beheading of 21 Coptic Christians earlier this week prompted Egypt to bomb ISIS camps in Libya, where the murdered Egyptians were initially kidnapped from.
Egyptian President Abdel Fattah al-Sisi called the militants "inhuman criminal killers," and said that Egypt has the "right to respond" to such killings.
"Egypt and the whole world are in a fierce battle with extremist groups carrying extremist ideology and sharing the same goals," al-Sisi said.
Al-Baghdadi was one of the only towns to still be under government control in the Anbar province, but has been besieged since January 2014.