ISIS' Kid App Teaches Alphabet Using Cartoons of Bullets, Tanks, Axe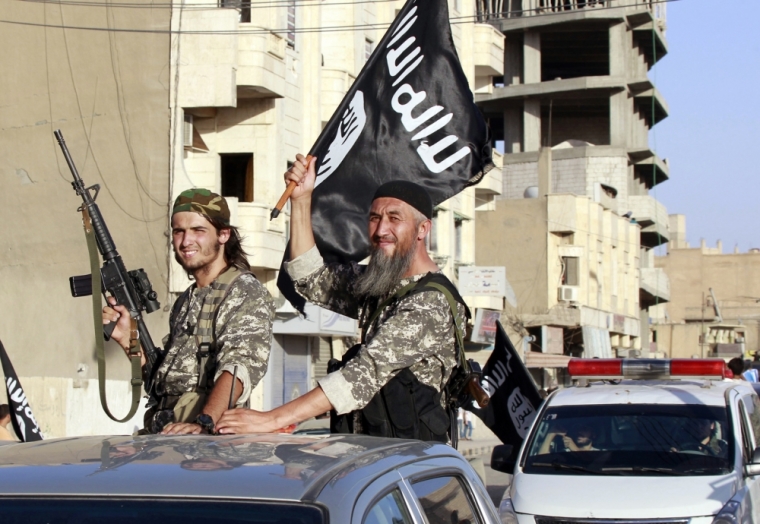 The Islamic State terrorist organization has released a new mobile app for Android devices that is designed to teach children in its strongholds to read by helping them identify letters in the Arabic alphabet.
The Long War Journal, a terror blog run by the Washington-based think tank Foundation for Defense of Democracies, reports that IS (also known as ISIS or ISIL) has released a new educational childrens mobile app through its propaganda arms, the Library of Zeal.
As with most IS initiatives, there is a violent catch to the app.
The app helps children identify letters by associating letters with cartoon pictures of weapons that correspond with each letter of the alphabet.
While it is customary to teach children in English that "A is for apple," "B is for ball" and "C is for cat," IS has created a whole new spin.
For example, images of the app show that kids are being tought that the Arabic letter "D" stands for "dababa," which is the Arabic word tank. Meanwhile, "S" stands for "saarukh," which is the Arabic word for Rocket.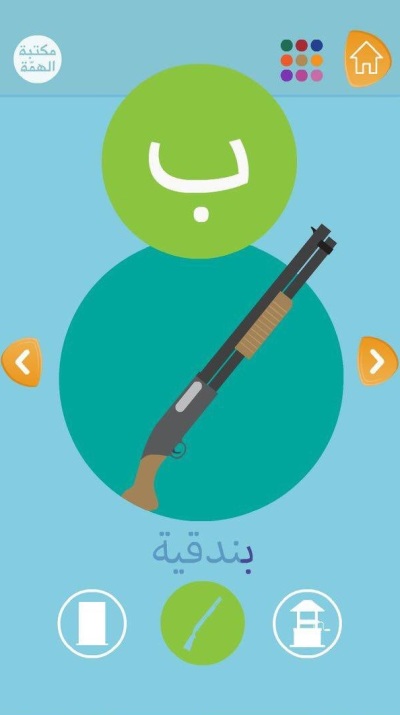 Additionally, the IS app uses images of a gun (bundqiya), ammunition (dhakhira), bullets (Talaqa), axe (fas), swords (sayf) and cannons (madfa') to link to the the Arabic letters they are associated with.
The Daily Mail reports that the app is called "Huroof," which means alphabet or letters in Arabic. Additionally, the Daily Mail report states that the app also uses images of a jet plane, spears and fire to teach kids the letters that correspond with those Arabic words.
While the app's homepage glorifies IS' black flag, The Long War Journal states that the app also teaches the kids to write arabic letters while they listen to an Islamic anthem that glorifies jihad in the background.
The app was released through an IS encrypted messaging channel called Telegram and other file sharing platforms.
"The alphabet app is not the Islamic State's first mobile application, however it is the first to be directed exclusively to children," the Long War Journal states.
IS has been known to force children inside its strongholds to join the organization as "cubs of the caliphate." IS has even kidnapped more than a thousand children and forced them to train to be the next generation of Islamic jihadis.
IS is believed to first indoctrinate young children with its radical brand of jihadi Islam. After the children are indoctrinated, they are physically trained at jihadi training camps. After training is complete, the children are forced to either become soldiers are be used as suicide bombers.
IS has also released a number of propaganda videos that show children being trained in IS military training camps, while other IS videos have shown children being used to carry out the executions of spies.