ISIS Militants Claim They Have Produced 'Dirty Bomb' Using Stolen Radioactive Uranium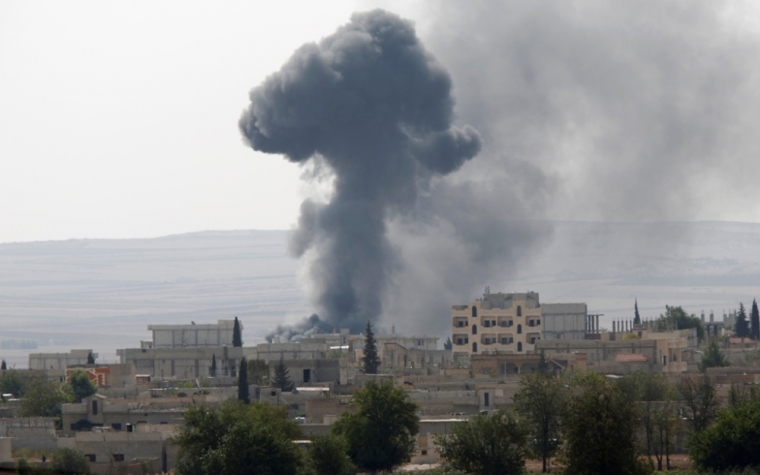 Islamic State militants are claiming that they have built a "dirty bomb" with radioactive uranium that was reportedly stolen from Mosul University after ISIS seized the city of Mosul in June.
Four months after 40 kilograms of uranium were reported as missing from the university, several ISIS militants have taken to social media to purport that they have used the missing uranium to build a "dirty bomb," which is a special improvised explosive device consisting of radioactive nuclear waste and conventional explosives, designed to spread hazardous radioactive material over a wide ranging area.
If the militants' claims are true, the "dirty bomb" would represent the first "weapon of mass disruption" controlled by the Islamic State.
According to The Mirror, a former British explosives expert, who is now an Islamic State trainer in Syria, Hamayun Tariq, posted a claim on Twitter, using the pseudonym Muslim al-Britani, that ISIS militants have not only produced the "dirty bomb" but are also curious to see how much damage the new explosive device can cause.
"O by the way Islamic State does have a Dirty bomb. We found Radio active [sic] material from Mosul university," al-Britani's tweet stated. "We'll find out what dirty bombs are and what they do. We'll also discuss what might happen if one actually went off in a public area."
In a July letter to the United Nations Secretary General, Ban Ki-moon, Iraq's UN Ambassador, Mohamed Ali Alhakim, warned that "terrorist groups" had seized radioactive material that was previously controlled by the government. Alhakim further added that the uranium that was stolen "can be used in manufacturing weapons of mass destruction."
"These nuclear materials, despite the limited amounts mentioned, can enable terrorist groups, with the availability of the required expertise, to use it separate or in combination with other materials in its terrorist acts," Alhakim's letter states.
Although ISIS' dirty bomb allegedly contains uranium, the explosive does not categorize as a "weapon of mass destruction" under US Nuclear Regulatory Commission standards because the initial blast would be more deadly than the ensuing spread of nuclear material. The nuclear material is designed to make the clean up from the explosion more costly and challenging creating more of a "disruption."
In his final tweet before Twitter deactivated his account, al-Britani further noted an interest in what would happen if that bomb were to explode in London.
"This sort of bomb would be terribly destructive if went off in LONDON becuz [sic] it would be more of a disruptive than a destructive weapon," al-Britani claimed.
While al-Britani and other militants wonder what kind of effect their weapon would have on a city like London, a report from Catholic Online addresses the effect a dirty bomb have if detonated in a highly populated city.
"A dirty bomb set off in an urban area would render at least several blocks off-limits while a lengthy cleanup process ensued," the article stated. "Imagine if no traffic could pass through Times Square or across the busiest city thoroughfare near you."
Even though al-Britani mentioned London as an idea for the bomb's utilization, ISIS is more likely to use the bomb within its own region since it would be extremely difficult for ISIS to smuggle the explosive across international borders, according to Catholic Online.
"In all likelihood, the existence of such a bomb would not pose a significant threat to the U.S.A. or the U.K. because the terrorists would not be able to deliver it," the article added.