ISIS Targeting US Syrian Refugee Program, Homeland Security Chair Says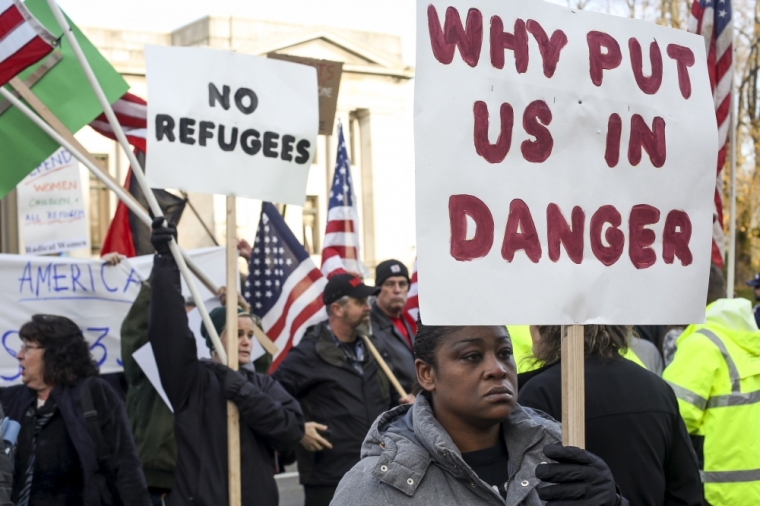 The Chairman of the House Homeland Security Committee said Monday that the U.S. intelligence community has found evidence that Islamic State fighters in Syria have attempted to infiltrate the Syrian refugee resettlement program to gain entrance into the United States.
Rep. Michael McCaul, R-Texas, spoke at National Defense University in Washington D.C. on Monday about the "state of Homeland Security" and argued that homeland security in the United States is at its "highest threat environment since 9/11."
McCaul explained that he and members of the Homeland Security Committee were recently briefed by members of the intelligence community. As the U.S. government plans to resettle as many as 10,000 Syrian refugees in the next fiscal year, McCaul said that he was told by the intelligence community that ISIS fighters have attempted to take advantage of the Syrian refugee resettlement program.
"We were briefed earlier this week by the intelligence community, and I don't want to get into specifics to protect my sources but by the intelligence community, that in fact Syrians, ISIS Syrians, ISIS members in Syria have attempted to exploit it to get into the United States," McCaul said.
McCaul further applauded the honesty of the unnamed intelligence officials who came forward to admit the revelation while there is currently intense political debate on Capitol Hill surrounding a piece of legislation that would effectively block Syrian refugees from entering the country.
"That was very courageous for them to come forward with this to tell me about this personally, given the political debate on the Hill about the Syrian refugee bill," McCaul said. "I think it demonstrates why that bill is so important. Now that we have direct evidence in intelligence that they, not only to infiltrate Europe, which is easier to do, but to infiltrate to get into the United States. To me, that is very disturbing."
McCaul added that the Islamic State is not being contained and continues to grow. He stated that the militant organization now active in 19 countries and has been connected to 60 terrorist plots in Western countries and 19 terrorist plots inside of the United States, if last week's shooting in San Bernardino, California is included.
"In November, the group managed to conduct three major terrorist attacks on three separate continents in just three weeks," McCaul stressed. "Make no mistake: we are a nation at war. Fourteen years after 9/11, the fight against Islamist terror rages on, and our adversaries have opened up new battlegrounds across the world. Our own city streets are now the front lines. Indeed, San Bernardino was not an isolated event."
"I believe the state of our homeland is increasingly not secure, and I believe 2015 will be seen as a watershed year in this long war — the year when our enemies gained an upper hand and when the spread of terror once again awoke the West," McCaul continued. "Last month the president claimed ISIS was 'contained,' only days before its operatives launched the deadliest attack on French soil since World War II. Last week, the president said America was safe from an ISIS attack the same morning that the San Bernardino terrorists conducted their massacre."
Although McCaul cited concerns about how IS militants are attempting to infiltrate the refugee resettlement program, the U.S. refugee resettlement program has a pretty strong track record of weeding out the terrorists. Refugees who are granted asylum inside the United States must pass through a tough State Department vetting process that can take as long as 18 months to two years to complete,
"Refugees are subject to the highest level of scrutiny available and they are the most thoroughly vetted of immigrant population coming into the United States," Britanny Vanderhoof, policy council with the U.S. resettlement agency HIAS, told congressional staffers in November. "This is a very extensive process. All available information is used. The system allows for refugees to come the United States safely. It is safe for Americans and it allows refugees to start rebuilding their lives."
According to Kathleen Newland, the co-founder of the Migration Policy Institute, only three out of the 784,000 refugees resettled in the United States since Sept. 11, 2001 have been arrested for terror plots.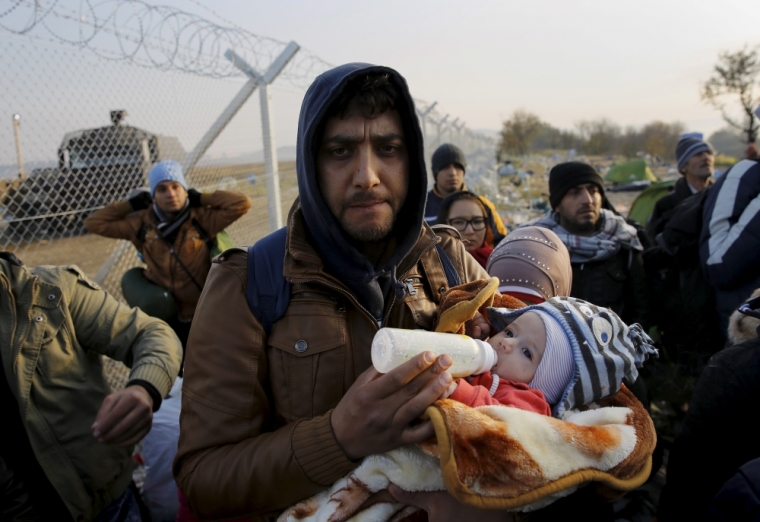 Contact: <ahref="mailto:samuel.smith@christianpost.com">samuel.smith@christianpost.com,
@IamSamSmith
(Twitter)