ISIS Wants Alliance With Al-Qaeda to Form a Terrorist Army
The leadership of the Islamic State (ISIS) is seeking an alliance with Al-Qaeda in hopes of creating a "terror" army that will quash the Iraqi military, which is on a relentless drive to retake the city of Mosul in Iraq.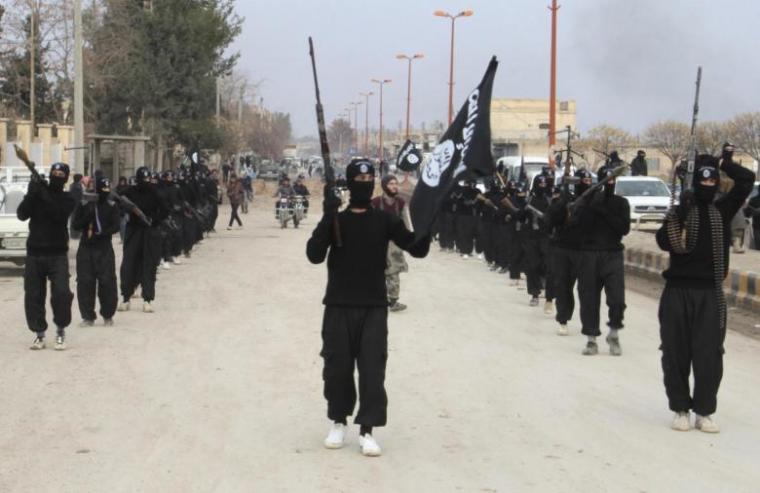 Iraqi Vice President Ayad Allawi revealed in an interview with Reuters that he got the information from his contacts in the region.
"The discussion has started now," said the vice-president. "There are discussions and dialogue between messengers representing [ISIS leader Abu Bakr] Baghdadi and representing [Al-Qaeda chief Ayman al-] Zawahiri."
While Baghdadi has not personally met with Zawahiri, intermediaries between the two were sent to talk about the formation of an alliance, claimed the vice-president.
Allawi said it remains unclear how a union between the two terrorist groups could materialize given the reported policy disagreement between them.
In 2014, Al-Qaeda split with ISIS as the latter moved its military campaign from Iraq to Syria. Baghdadi was said to have tried to bring in the Syrian branch of the al-Qaeda under his wings with his move.
Zawahiri did not approve of the Syrian expansion as well as the extreme forms of terrorism encouraged by ISIS, which include mutilations and beheadings.
Since the breakaway, the two terrorist groups have vied for new recruits and funding for their activities.
With the backing of a U.S.-led coalition, the Iraqi army has made significant advances in its mission to retake Mosul from ISIS.
The Iraqi army has reportedly secured 30 percent of western Mosul's Old City from ISIS. A large number of ISIS fighters have also been killed or captured following weeks-long attack on ISIS positions.
"These jihadists had infiltrated into areas recently captured by the Iraqi Security Forces," said ISF in a statement. "16 ISIS members were arrested on Tuesday evening. Our forces will continue to search for other suspects."
Hundreds of civilians have reportedly been killed or displaced in the raging battle for control of Mosul.