Islam Is 'Religion of Peace and Non-Violence,' Muslim Groups Insist in Wake of Paris Shooting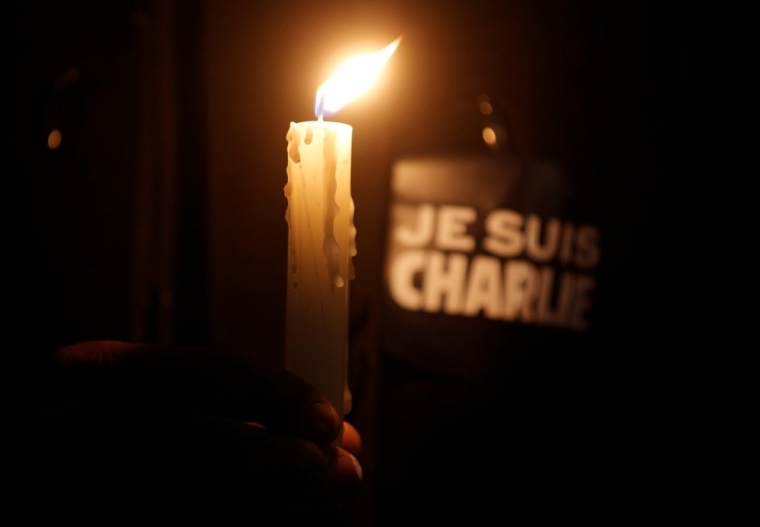 A number of Muslim groups have condemned the terror attack on French magazine Charlie Hebdo in Paris that left 12 people dead, and argued that Islam is a "religion of peace and non-violence" that should not be tied to the barbaric acts committed in its name.
"Nothing can justify the heinous crime that was perpetrated against journalists of Charlie Hebdo in Paris today," said Sufi leader Sheikh Khaled Bentounes regarding the Wednesday attack.
"Islam is a religion of peace and non-violence. Do not let ignorance justify the intolerable. We shall never admit that acts of unspeakable barbarism are being committed in its name. The Islam experienced by the vast majority of Muslims in the world has nothing to do with these acts that are contrary to the fundamental values of this religion."
The prime suspects in the mass shooting are two brothers, Cherif Kouachi, 32, and Said Kouachi, 34, who are believed to have targeted the magazine because of its numerous publications of cartoons depicting Muhammad, considered in Islam as a prophet, throughout the years. Charlie Hebdo had been hit by a fire bomb in 2011 for publishing the cartoons, which offended some in the Islamic world.
Several Muslim groups have said that such violent actions do not represent their faith.
"Terrorism has no religion and is an affront to Islam, therefore we must confront and expose the evil ideology of these terrorists," said Mohammed Shafiq, chief executive of the Ramadhan Foundation from the U.K., according to USA Today.
"As Muslims we have been offended by these cartoons and have spoken out against them through the political process and the media, but this gives no one the right to kill people ever and we have no reservation in saying #notinourname," he added.
The French Muslim Council said the Paris attack represents "exceptional violence."
"The barbarous attack of extreme gravity is also an attack against democracy and freedom of the press. Our first thoughts are with the victims and their families for whom we have total solidarity," the organization said.
In another statement, AISA International, a spiritual organization in the U.N. working to promote peaceful coexistence between people and religions, sent its most "sincere condolences" to the families of the victims in the attack.
"We join all the voices in France and around the world to condemn these heinous acts and call to act together to defend the values of our society, because it is its essence that is targeted," AISA International President Hamid Demmou said.
Sheikh Bentounes called for prayer for all those who have dedicated their lives to the freedom of expression.
The gunmen, who remain at large, stormed the offices of Charlie Hebdo and shot newspaper staff, including Editor-in-Chief Stéphane Charbonnier and the publication's top cartoonists, who had gathered for a meeting. French President Francois Hollande designated Thursday as a day of mourning for the entire nation.
"Our best weapon is our unity. Nothing should oppose us, divide us, to separate us," Hollande said in a statement to the French people, honoring the victims. "Freedom is always stronger than barbarism."
Roman Catholic Church leader Pope Francis also offered prayers as hecondemned the attacks.
"Whatever may be the motivation, homicidal violence is abominable. It is never justifiable. The life and dignity of all are to be guaranteed and protected with decision. Every incitement to hatred should be refuted. Respect must be cultivated," the Vatican said in a statement.
"The Pope expresses his closeness, his spiritual solidarity and support for all those who, according to their different responsibilities, continue to work consistently for peace, justice and right, to heal at their depths the sources and causes of hatred, at this moment painful and dramatic, in France and in every part of the world marked by tensions and violence."