Israel, Hamas Cease-Fire Holds; Hamas Threatens to Walk Out If Today's Cairo Negotiations Are Not Serious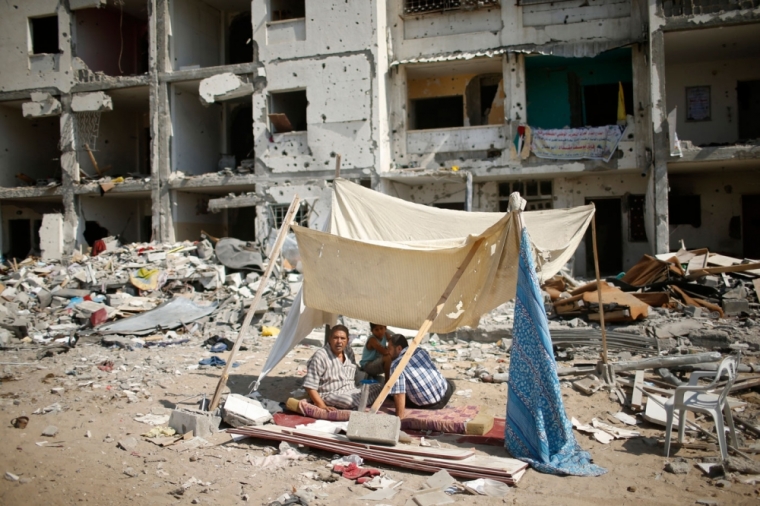 A three-day cease-fire between Israel and Palestinian militant group Hamas in Gaza is holding as of Monday morning, with negotiations for a longer-term truce set to begin later that day in Cairo.
The cease-fire agreement began midnight in Gaza, BBC News reported, following days of mediation by Egypt, whose previous endeavors for truce between the two sides had been rejected by Hamas.
Israel is expected to send a delegation for talks in Cairo in anticipation of the cease-fire holding, CNN added.
Close to 2,000 people and over 450 children have died in the conflict so far, which began on July 8 when Israel responded to rockets launched by Hamas into its territory.
The truce period will allow relief workers to reach the thousands of Palestinians trapped in the crossfire who have been hurt and are in need of humanitarian aid.
The U.N. has said that more than 1,900 Palestinians, mostly civilians have been killed in the conflict, while 67 people have died on the Israeli side. Multiple U.N. buildings, including schools and shelters, have been destroyed in the crossfire.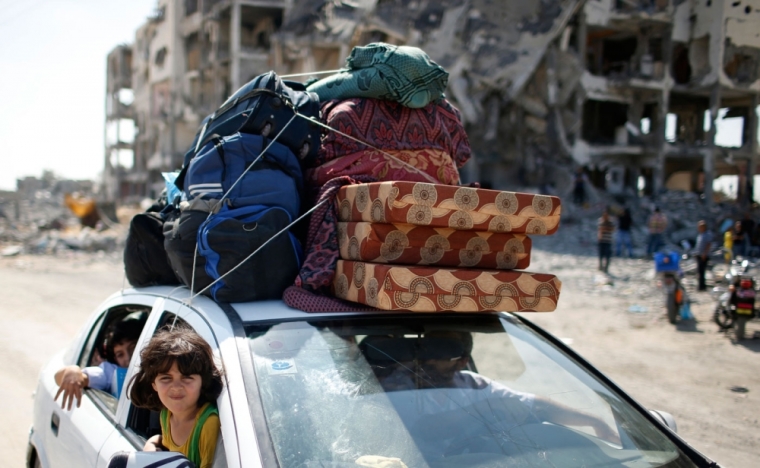 While Hamas has blamed Israeli aggression for the high number of civilian deaths, Israel has said that militants are hiding out in residential areas and using civilians as human shields while continuing to launch rockets into Israeli territory.
"What we've had to do on a number of occasions is to hit terrorist targets in the immediate vicinity of hospitals and things like that, where they've abused them," Israeli government spokesman Mark Regev has said.
"And what you've seen is there's a whole series of reports coming out of Gaza from journalists across the planet – not Israeli journalists, Canadians, Finns, Indian journalists and others – who have all reported that Hamas has got this systematic pattern of behavior where they deliberately abuse humanitarian structures to shoot their rockets at Israel."
Israel announced that it is withdrawing most of its ground troops last week, with another military spokesman announcing that Israeli forces have "basically taken this huge threat and made it minimal" regarding terrorist sites in Gaza.
Israeli Prime Minister Benjamin Netanyahu has warned that military operation will continue as long as Israel is under rocket fire, however, and said that peace negotiations cannot be achieved under such circumstances.
"At no stage did we announce its end," Netanyahu said on Sunday about broader negotiations. "The operation will continue until we complete its aims – the return of quiet for a continuous period of time."
Hamas has stated that the lifting of an economic blockade on Gaza will be a necessary part of a long-term truce deal.
Multiple short-term cease-fires had been announced over the course of the ongoing conflict, but most had been broken only several hours in.
Egypt's foreign ministry has urged both sides to resume indirect negotiations, and "work towards a comprehensive and lasting cease-fire agreement."
UN Secretary-General Ban Ki-moon added that he hopes the current cease-fire would give Israel and Hamas "another chance to agree on a durable cease-fire for the benefit of all civilian populations and as a starting point to address the underlying grievances on both sides."
Senior Hamas official Izzat Risheq told CNN regarding the Cairo negotiations that this will be the last time Palestinians will be willing to hold such talks.
"We will not stay long in the absence of serious negotiations," added Mousa Abu Marzouk, a senior Hamas official in Cairo. "The coming 24 hours will determine the fate of the negotiations as a whole."