Israel Slams UN Human Rights Council Choosing 'Anti-Israel' Lawyer to Head Gaza Conflict Inquiry
Israel Slams UN Human Rights Council Choosing 'Anti-Israel' Lawyer to Head Gaza Conflict Inquiry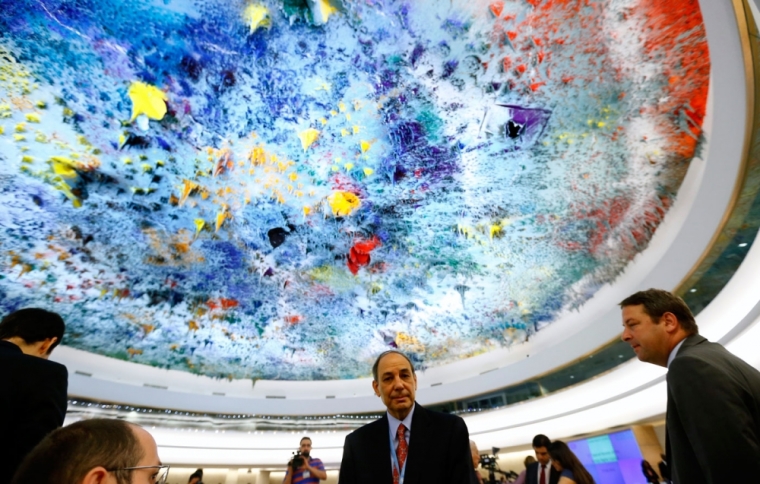 Israel has strongly spoken out against the appointment of Canadian international lawyer William Schabas to head the U.N. Human Rights Council's inquiry into the Gaza conflict, accusing the lawyer of setting himself against the Jewish state and suggesting that the commission has already indicated it will have an anti-Israel bias.
"This commission's anti-Israeli conclusions have already been written, all it needs is a signature," Israel foreign ministry spokesman Yigal Palmor said, according to AFP.
"For this commission the important thing is not human rights but the rights of terrorist organizations like Hamas."
Schabas, who works as an international law professor at Middlesex University in England, has rejected such accusations as "absurd."
"The suggestion that I'm anti-Israel is absurd," Schabas said according to The Canadian Press.
"Like everybody inside and outside Israel, I disagree with people. Is everyone in Israel who has an opinion about (Benjamin) Netanyahu anti-Israel?"
The 63-year-old Order of Canada officer, who is known for his work on international criminal and human rights law, will be one of several lawyers looking into the ongoing Gaza conflict between Israel and Palestinian militant group Hamas, which has led to close to 2,000 Palestinian deaths.
Ongoing peace talks are seeking to establish a long-term truce in the region, following the beginning of a 3-day ceasefire on Sunday night.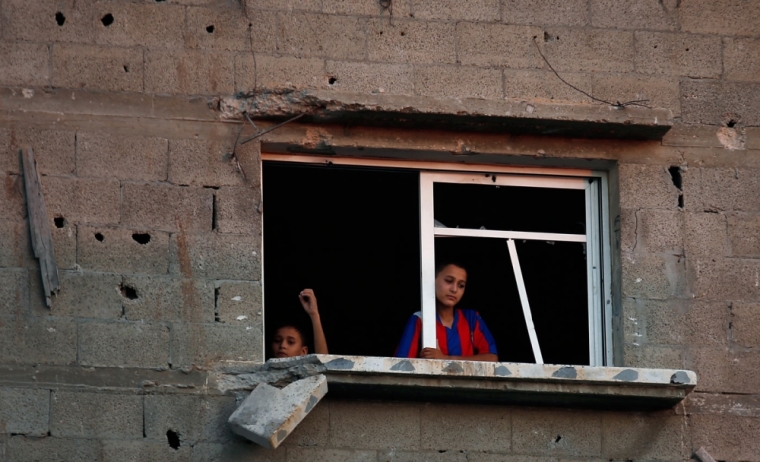 Some humanitarian groups, such as the International Red Cross and Human Rights, have insinuated that Israel is committing war crimes in Gaza and blamed it for the high civilian death toll. But Israel and other international law groups have rejected the claim and positioned that Hamas is using human shields to launch its attacks.
"It is deeply disturbing that the International Red Cross, which should be an objective relief organization, is engaging in an unbalanced and biased campaign to smear Israel," wrote Jay Sekulow, who serves as Chief Counsel of the European Centre for Law and Justice.
"While insinuating that Israel is committing war crimes as it protects its civilian population under attack by Hamas terrorists, the Red Cross is turning a blind eye to the deadly terrorist tactics used by Hamas – using its own population as human shields – in clearly violation of international law. We are urging the Red Cross to rely on the facts and the truth in reporting what is taking place in the Gaza conflict," Sekulow added.
The controversy over Schabas's appointment has drawn comments from some of the highest levels of office, including Canadian Minister of Foreign Affairs John Baird, who called it a "sham."
"UN Human Rights Council continues to be a sham for advancing human rights; today's (announcement) for members of its Gaza inquiry reveals its agenda," Baird said in a Twitter message.
"It's an utter shame, and will do nothing to promote peace and dignity in Gaza for the Palestinian people," he added in another.
Hillel Neuer, head of the Geneva-based advocacy group UN Watch, also called Schabas to stand down from the commission because of his past criticisms of the Israeli government.
"Under international law, William Schabas is obliged to recuse himself because his repeated calls to indict Israeli leaders obviously gives rise to actual bias or the appearance thereof," Neuer said in a statement.
"You can't spend several years calling for the prosecution of someone, and then suddenly act as his judge. It's absurd — and a violation of the minimal rules of due process applicable to UN fact-finding missions."
Schabas has continued to reject suggestions that the commission's findings have already been written and biased against Israel.
"As far as I'm concerned they're not written at all, that's the whole point of an investigation," the lawyer told Canadian public radio in a separate interview.
"Many of the questions we have to examine will deal with very precise matters on which the generalities about the conflict don't provide any insight.
"When we look at specific incidents in which... civilians were killed during the conflict, there are issues about targeting, about proportionality, each one of these has to be examined specifically."
The U.N. commission's detailed findings into the Gaza conflict are expected to be published in March 2015.