Jason Weaver Recovery Update: Big Daddy Weave Performs in Minnesota Without Core Bassist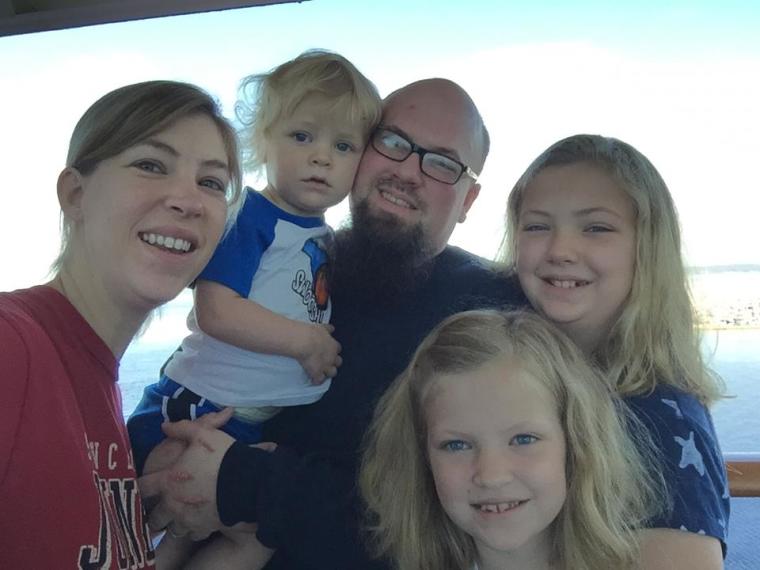 Contemporary Christian band Big Daddy Weave performed at Minnesota's Sanford Center on Sunday while missing its recovering bassist, Jason Weaver.
Weaver suffered from a life-threatening diabetes-related foot infection in June, which called for at least seven surgeries where both feet were amputated.
"He had to have both of his feet amputated due to [an] infection — this wicked infection," Mike Weaver, Jason's brother and lead vocalist and guitar player, told The Bemidji Pioneer this week. "That sounds absolutely tragic and it is in that instant but he is somebody that really hopes in the Lord."
Just days following the critical surgeries, Weaver was able to get out of bed, according to the Facebook site called Pray For Jay, promoted by the contemporary Christian music group's official Facebook page.
The site reported, "Yesterday Jason was able to get out of bed and push himself in a wheelchair ... The physical therapist also showed Jason a few exercises to start building back his muscle."
After a month of hospitalization, Weaver returned home. In an excluseive interview with The Christian Post, Mike Weaver said his brother's health was steadily improving.
"Jay is getting better daily," he told CP. "He is in good spirits, followed by inner minute frustration during having to really learn how to do a lot of things all over again. It's so good that he's at home now."
While Jason was in the throes of his health challenge, Mike Weaver said his brother maintained his hope in God throughout. "That sounds absolutely tragic, and it is in that instance, but he (Jay) is somebody that really hopes in the Lord."
And so does the band.
"We really believe that he's with us and we really believe that he is certain. Even in the worst day, when something happens and you have to [have] your feet amputated, there is hope. Hope in the Lord and that hope is not circumstantial. That's the kind of hope we want to bring through music," said Mike.
Big Daddy Weave enjoys itself on stage, with Mike Weaver saying of their performances, "It's [a] really fun time, we want to blur the lines between the end of the stage."
He says the group considers itself a part of the family of God and wants to bless His heart during its performances.
The band's many songs are inspired by real life. "We just write songs about everyday life, man. We struggle with stuff just like everybody does, but our lives and our identity [are] just rooted in our faith and in God," Mikes said.
Jay Weaver's diabetes-related double foot amputation was performed in mid-June this year, The Christian Post previously reported.
At the time, news of Weaver's fragile condition sent ripples throughout the Christian rock community. Christian pop duo for KING & COUNTRY expressed their concern for the singer in a touching tweet, writing, "We believe in the great power of prayer and our mate #JayWeaver needs it tonight. Would you join us?"
Christian rock band Citizen Way also tweeted its support for Weaver. "Please join us as we pray for our brother Jay of @bdwmusic. His health is not well and we ask the Lord to heal him in the name of Jesus."