Jay Z Name Change: Rapper Officially Drops Hyphen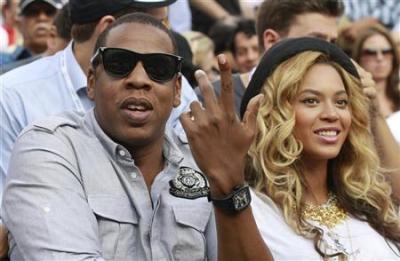 Hip-hop mogul Jay Z has reportedly made a slight change to his name, with reports claiming he has officially dropped the hyphen.
The "Holy Grail" rapper, 43, whose real name is Shawn Corey Carter, was previously known as "Jazzy" as a youth and that nickname later developed to Jay-Z. The moniker reportedly pays homage to his mentor, rapper Jaz-O, as well as to the J/Z subway lines which stop at Marcy Avenue in Brooklyn, which is his childhood neighborhood.
"Breaking: Jay Z has dropped the hyphen from his name, according to his label. I am not kidding. (Wish I was.) Copy editors: take note," Joe Levy, who is the editor of Billboard magazine, tweeted Thursday, according to Global Grind.
Name changes have become increasingly common in the hip hop industry in recent years. In 2001, record producer Sean Combs went from Puff Daddy to P. Diddy and in 2005 the rapper again changed his stage name to Diddy.
Combs' former girlfriend, Jennifer Lopez, also previously changed her name and in 2001 the pop singer became widely known as J.Lo, which is a moniker that was coined by fans.
More recently, rapper Snoop Dogg, whose real name is Calvin Cordozar Broadus, Jr., changed his name to Snoop Lion after allegedly being "born again" during a visit to Jamaica. While there, the rapper reportedly connected with the late Bob Marley's spirit and claimed to ultimate become "Bob Marley reincarnated."
"I feel like I've always been Rastafarian," Snoop said previously during a press conference.
The rapper allegedly visited a temple during his trip where he was renamed Snoop Lion. He also revealed that he was given the Ethiopian name Berhane, which means "light of the world."
Jay Z's name change comes two weeks after the July 4 launch of his 12th studio album "Magna Carter Holy Grail."
"It's this duality of how do you navigate your way through this whole this whole thing ... through success, through failures, through all of this, and remain yourself," Jay Z said about his vision for the project.