Jeremiah Johnson dumps ministry name for new one in fallout from false Trump prophesy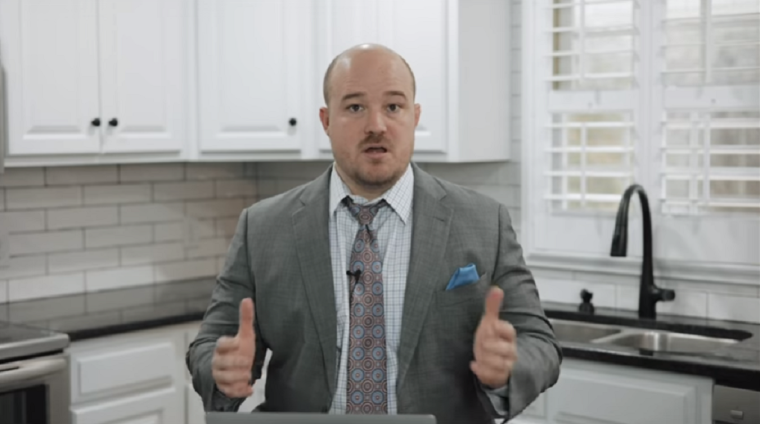 Two months after publicly apologizing for inaccurately predicting former President Donald Trump would win a second term, Jeremiah Johnson says he's dumping his "Jeremiah Johnson Ministries" brand for a new one called "The Altar Global" that will be in line with a new direction God is taking his ministry.
"After much prayer and the clear direction of the Lord, we are officially terminating, 'Jeremiah Johnson Ministries.' All of our social media accounts will be deleted over the next week," Johnson announced in a letter to his followers on Facebook Monday.
Johnson's Jeremiah Johnson Ministries website is already redirecting his fans to The Altar Global, which bears a footnote that it is "formally Jeremiah Johnson Ministries," which began taking shape in 2010.
Shortly after he graduated from Southeastern University with a bachelor's degree in Church Ministries that year, Johnson planted Heart of the Father Ministry in Lakeland, Florida. That ministry flourished under his leadership until he moved with his family and staff to Charlotte, North Carolina, to oversee "Jeremiah Johnson Ministries" in 2020.
Johnson, who promoted himself on his old ministry website as having the "privilege of walking in a strong prophetic anointing since he was a little boy," admitted to falsely prophesying that Trump would win a second term. His decision to apologize prompted death threats, including from some Christians who believe the 2020 election was stolen from Trump.
"I have received multiple death threats and thousands upon thousands of emails from Christians saying the nastiest and most vulgar things I have ever heard toward my family and ministry. I have been labeled a coward, sellout, a traitor to the Holy Spirit, and cussed out at least 500 times. We have lost ministry partners every hour and counting," Johnson revealed in January.
"I have been flabbergasted at the barrage of continued conspiracy theories being sent every minute our way and the pure hatred being unleashed. To my great heartache, I'm convinced parts of the prophetic/charismatic movement are far SICKER than I could have ever dreamed of," he explained. "I truthfully never realized how absolutely triggered and ballistic thousands and thousands of saints get about Donald Trump. It's terrifying! It's full of idolatry! If I helped to prop up this ideology concerning him, I will need to repent again and stir up even more hell."
Last month, he announced the suspension of his online ministry after a visitation from God. And now he says he has a new vision.
In his letter Monday, Johnson insisted that adopting a new name for his ministry isn't simply a rebranding but a decision to "embrace the power of the Cross into this new season" and step away from commentary on politics.
"I am not discouraged nor am I drawing back from my calling. Quite the opposite. I feel God is launching me, my family, and our ministry team further into His purpose for us. In response to God's gracious correction, refinement, and empowerment, I'm choosing to refocus my gaze upon Jesus and the eternal realities of His Kingdom like never before.
"For many years, I offered commentary on various political and world events. But now, I am shifting my attention to the preparation of the Bride for the return of our Bridegroom. I will be turning my attention away from social media in order to focus on what God requires of me. Yet I am thrilled to commission our incredible staff to run with, 'The Altar Global' on social media," Johnson explained.
"This is not a name or brand change but rather a complete shift of our ministry's identity and focus. It requires a gigantic leap of faith for our team to embrace this mandate from God. We are hopeful, terrified and excited about what God is leading us into. Our vision and mission according to Revelation 22:17 is to help prepare the global bride of Christ for the return of our glorious bridegroom, King Jesus. We have been instructed to build an altar to help this generation get ready for the great wedding day," he added.