Jeremy Lin Returns to Nets, Trusting in God Despite Loss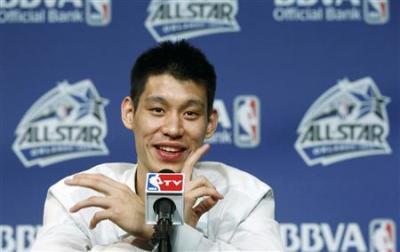 Jeremy Lin's return to the Brooklyn Nets after missing 26 games ended in a tough team loss. But the point guard is still focusing on God and finding reasons to be thankful.
The 28-year-old basketball star has missed the majority of the 2016-2017 NBA season due to multiple hamstring injuries. When he returned to the court on Friday, his Nets suffered a 129-109 loss at the hands of the Denver Nuggets.
After his return game in which he only played 15 minutes, Lin seemed to put things into perspective for fans on social media. The Christian athlete alluded to the fact that he would continue to trust in God during the tough times.
"Tough game but thankful for my health and my mom coming to watch," he wrote on Instagram. "She said 'I'm excited to come to Denver it feels like a field trip" lollll. Gonna keep workin and trusting Him #BrooklynGrit."
Lin previously revealed that his injury has taught him a great deal about gratitude.
"Not gonna lie this season's been very painful physically/mentally/emotionally not being able to battle with my crew night in night out," he wrote in an Instagram message to fans last month. "But God's been teaching me a lot about gratitude for the little things, full surrender of my greatest dreams, humility in service to my teammates and trust in His perfect timing."
Still, Lin has been transparent with his fans about the frustrating injuries he has suffered and how they have taken a toll on him mentally and spiritually.
"Some moments I want to yell at God in frustration...Why not when I was a backup point guard the last 4 years," he wrote in a Facebook post last month. "All the hard work I put into training, developing a new shot, regaining my confidence, having my desired role, the right coach and the right system. A year of my prime down the drain."
While posting his Facebook message to fans, he also posted a prayer request to those who are involved in his digitial prayer group.
"Please pray for my hamstring rehab. I've had a roller coaster of emotions that have ranged from determination to discouragement to optimism to defeat to anger to confusion," he asked fans Monday in the email titled, "Jeremy's Prayer Requests 26." "I'm hoping to be joyful and grateful in the rehab process."