Jesus Christ Is No. 1 In Top 10 Most Significant Figures In Human History, According to New Ranking Based on Wikipedia
Jesus Christ has been named as the most significant person in human history ever, according to a new rankings system that based its listing on Wikipedia data. The list was created by analyzing the impact a figure has had on people's opinions over history.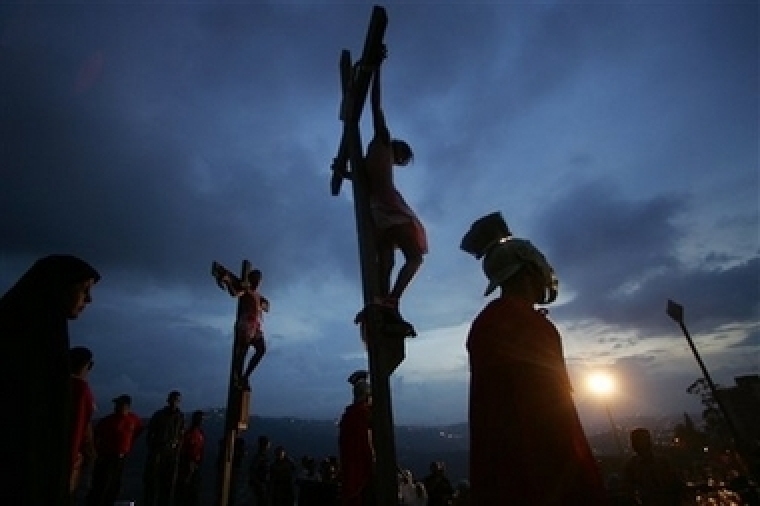 Two computer scientists used the popular online encyclopedia to creat a list of the Top 10 Most Significant Figures in Human History by measuring the impact on opinions certain individuals have had over time, and how that has reflected onto their Wikipedia pages.
Jesus Christ came in number one in the listing, beating out Frenchman Napoleon Bonaparte into second, with Englishman William Shakespeare coming in third.
The ranking listed Islamic Prophet Muhammad as number four, ahead of U.S. presidents Abraham Lincoln and George Washington, who came in at fifth and sixth respectively.
German Nazi dictator Adolf Hitler came in at number seven in the list, where as empire leader, Alexander the Great, also made the Top 10 at number nine.
Aristotle, who is credited as being Alexander's teacher, and the founder of much of Western philosophy, came in at number eight on the listing.
A third U.S. president, Thomas Jefferson, also made the Top 10.
The two computer scientists behind the rankings, professor Steven Skiena and Charles Ward, used quantative analysis to rank more than a thousand historical figures and prominent people.
Already many analysts have noted the absence of women from the Top 10 list, with Skiena and Ward explaining that centuries of gender inequality were to blame for the seeming lesser impact of female figures.
The listing has been released by Professor Skiena and Mr Ward through the book Who's Bigger? Where Historical Figures Really Rank. They tout the listing as being similar to how Google ranks web pages in its search engine.
Professor Skiena told Pacific Standard: "We would call Jesus 'The most significant person ever'. With over 2 billion followers a full 2,000 years after his death, Jesus is an incredibly successful historical meme."
He added, "Our rankings will continue to evolve with Wikipedia, and people can move up or down over time. The highly ranked fellow most on the bubble is George W. Bush, who our algorithms put too high at 36. This is an artifact of his having dominated coverage during eight years of Wikipedia's rapid growth. Objectively, he belongs in the main body of presidents we rank at around 200 or so."
Here is the Top 10 Most Significant Figures in Human History:
1. Jesus Christ
2. Napoleon Bonaparte
3. William Shakespeare
4. Prophet Muhammad
5. Abraham Lincoln
6. George Washington
7. Adolf Hitler
8. Aristotle
9. Alexander the Great
10. Thomas Jefferson