John MacArthur 'recovering well' following procedure after health scare
Pastor taking a few weeks off ahead of Shepherds Conference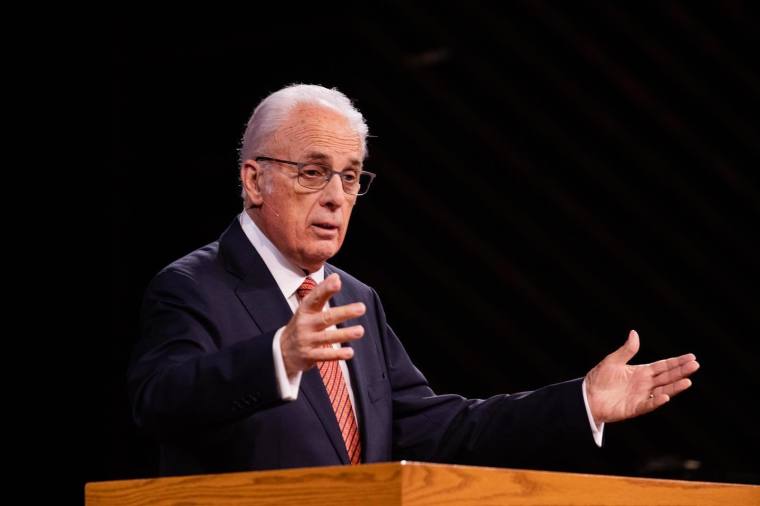 Pastor John MacArthur of Grace Community Church of Sun Valley, California, who fell ill about two weeks ago, has been successfully treated for a blockage in his arteries but will take the next few weeks off from preaching, his church said. 
"After a week of tests, the doctors determined that a procedure was needed to clear some blockage in his arteries," Grace Community Church said in a brief update on MacArthur's health.
The procedure was "very successful," and the pastor "is recovering at home and is doing well," the church added in a public statement on Friday.
The update said the pastor would not preach for the next few weeks to recover ahead of the Shepherds Conference: 
"Our pastor is recovering at home and is doing well. He will take the next few weeks off from preaching to recover and to prepare for Shepherds Conference. God has answered our prayers and we can add to those prayers thanksgiving that his situation was identified and resolved. Our pastor is feeling better and is grateful for the opportunity to rest in the coming weeks."
The 83-year-old pastor fell ill on Jan. 1, which was a Sunday, and couldn't preach in the second service.
"We are pleased to report that he is doing well. He saw a doctor on Sunday afternoon, and he is in good health and just needs rest from a busy holiday week," the church stated at the time.
"Just so you know, Pastor John had a bug this week and preached our first hour but asked if he might be able to take a break for the second hour," stated an elder, as quoted by Protestia. "So, Mike Riccardi is going to be answering the call. It's pretty, pretty amazing we have guys with sermons in their Bibles wherever you go, and so Mike's going to be here."
MacArthur became the pastor-teacher of Grace Community Church in 1969, a few years after graduating from Biola University's Talbot Theological Seminary. During that time, MacArthur reportedly preached over 3,000 sermons.
The Grace Community pastor has garnered his share of criticism over the years for his views on women preachers, the Charismatic movement and religious freedom.
In 2020, when California issued strict, ongoing lockdown orders during the COVID-19 pandemic, MacArthur's church complied with the first rounds of lockdowns but eventually began gathering in person, engaging in a lengthy legal battle over the issue in which the state threatened to jail the pastor.
Eventually, California and Los Angeles County agreed to a settlement with Grace Community Church in which government officials paid $800,000 in legal fees to end the litigation.
Last September, MacArthur sent an open letter to California Gov. Gavin Newsom denouncing the elected official's use of the Bible to champion abortion.
"You revealed to the entire nation how thoroughly rebellious against God you are when you sponsored billboards across America promoting the slaughter of children, whom He creates in the womb," wrote MacArthur.
"You further compounded the wickedness of that murderous campaign with a reprehensible act of gross blasphemy, quoting the very words of Jesus from Mark 12:31 as if you could somehow twist His meaning and arrogate His name in favor of butchering unborn infants."