John Piper: What Is the Meaning Behind the First and Last Commandments?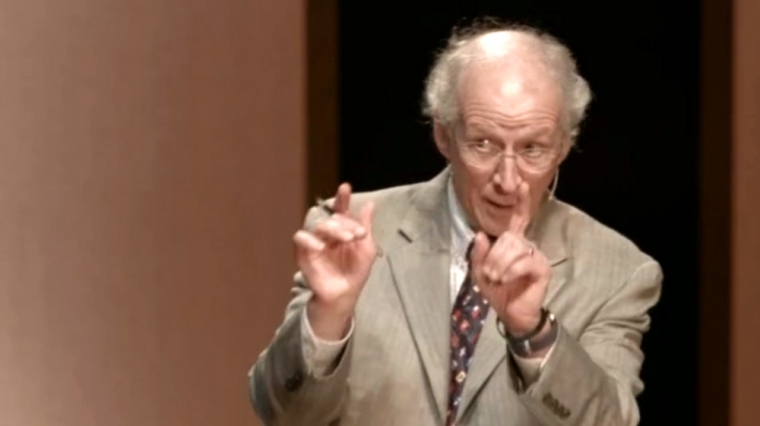 When determining the meaning behind the first and last commandments, we must first define each one individually, John Piper says.
Piper, the founder of DesiringGod.org and chancellor of Bethlehem College & Seminary in Minneapolis, Minnesota, said in a recent sermon that Christians often grapple with the difference between the first commandment, "You shall have no other gods before me," and the last commandment: "You shall not covet."
The first commandment, Piper explains, should be interpreted as comparing idolatry to adultery.
To "put no other gods before me" means "your love, your affection, your delight, God says, belong to me — only me. You can't mix it up," the theologian explains.
Piper adds that "all throughout the Old Testament, idolatry was called adultery," and God should be viewed as a husband, and Israel His wife.
"Jealousy is only a sin when it is all out of proportion and in the wrong places. There. A husband who sees his wife fall in love with another man and doesn't feel jealous is sick. He should feel a rage of jealousy. And he should win her back. And she should repent. God feels rage at his idolatrous people, and wrath comes from God," Piper explains.
In understanding the tenth commandment, "you shall not covet," Christians must first define the word "covet."
The word "covet" means "desire," and so therefore we as Christians must determine when desiring something crosses the line and becomes covetous.
"Don't desire anything in a way that would express lack of contentment in God. Covetousness is a desire that is going up because the desire for God is going down for anything: for Bible reading, preaching, writing books. Anything that you desire, and the desire is coming stronger because the desire for God is getting weaker, that is covetousness. That is evil. It doesn't matter what you are desiring," Piper writes.
The theologian adds that when our "exchange for the glory of God, the value of God, the beauty of God, the all-satisfying worth of God, where that exchange is happening and our desire for him and our satisfaction in him is getting weaker, other desires are going to come in to fill the void, and they get stronger," then that is considered the sin of covetousness.
Piper has previously explained that in order to be a true Christian, believers must hold Jesus as a treasure above all other things, writing in a previous blog post that "where Jesus is not treasured above all things, he is not trusted with saving faith."
" […] faith receives Jesus as a treasured Savior, a treasured Lord. And if you say that a person can be a Christian, born again, justified, heaven-bound, enjoying eternal life, a person could be a Christian and have a higher treasure than Jesus, I do not know what Bible you are reading," the theologian adds.