Jubilee: Thousands of Students Learn How to Be Change Agents for Christ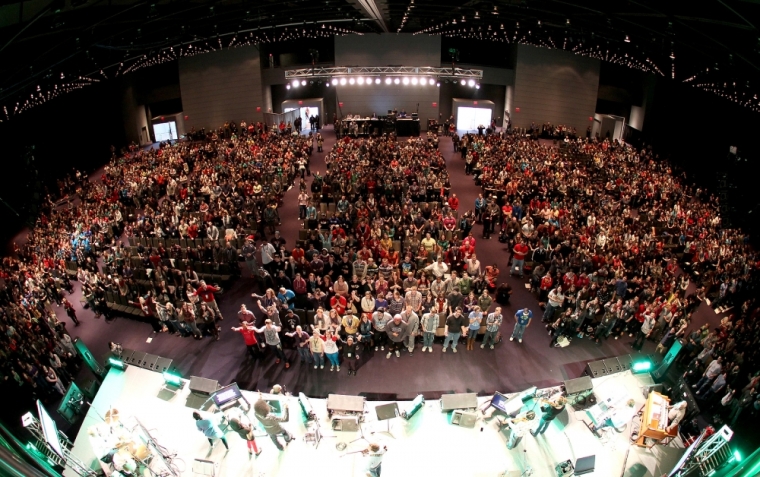 Every year since 1978, the Coalition for Christian Outreach (CCO), has hosted the Jubilee conference in Pittsburgh, Pa., to inspire students to live out their Christian faith in every area of their lives.
More than 70 speakers, authors, artists and musicians conducted lectures and group classes to engage students and challenge them to think about the public implications of their personal transformation, as they reveal Christ's love through their actions on and off campus.
The theme for this year's conference, which was held on Feb. 15-17, was "Transform Everything," which is a call to action, asking students to "…take a deeper look into the truth of the Gospel and how we are called by God to be agents of change – of transformation."
Every year, an estimated 2,500 to 3,000 students from college and universities across the country attend Jubilee to learn how to worship God in every aspect of the lives: family, friendships, career, church, and through community service and outreach.
"In recent years, especially the past decade, we've been able to offer more volume of topics: sexuality, vocations, and service opportunities," said Amy Maczuzak, senior editor at CCO. "This year, students packaged 80,000 meals that will be shipped to Haiti."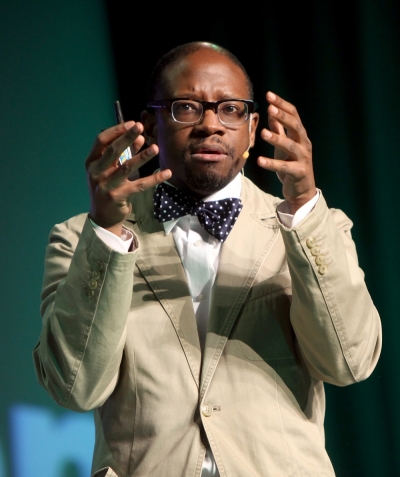 Quoting from Ecclesiastes 1:9, Maczuzak said: "There's nothing new under the sun, but we're making the conference more experiential, [by] finding new ways to illustrate and give students the opportunity to participate in service projects on-site. Students don't have to wait until graduation to serve."
"It was a great privilege to help Christian professionals and students think about lives of Christian faithfulness that extend beyond Sunday to each day of the week. Without question, Jubilee is one of the best conferences around," said Vincent Bacote, associate professor of Theology and the Director of the Center for Applied Christian Ethics at Wheaton College, and author of the book, The Spirit in Public Theology: Appropriating the Legacy of Abraham Kuyper.
Students who attended Jubilee had the opportunity to participate in lectures covering an array of topics: politics, culture, justice, medicine, engineering, science, and many other academic and church-related issues.
"To see the arts and sciences, [and] culture and politics as important arenas for Christian service is life-changing," said Byron Borger, who presented a workshop titled "Reading for the Kingdom," which taught how reading books can help Christians serve God more faithfully. "[My wife and I] can hardly think of anything more urgent – helping tomorrow's leaders relate the deepest things of faith and spirituality to the problems and possibilities of the day."
Students who attend Jubilee believe that the conference provides a breadth of experiences that they can use throughout their lives to reflect the glory of God's kingdom.
"I think that some of the most important and profound things I've learned about myself, God, and the world I learned at Jubilee," said Katrina Hansen, a 2012 graduate of Ohio Wesleyan University, who's now a graduate student. "From the speakers, but also from the conversations with other student and CCO staff, Jubilee has this way of creating a space for real talk. Many of the ways that I strive to live my life are a result of something I heard, said, or thought on Jubilee."
This year's speakers also included: Tullian Tchividjian, the grandson of evangelist Billy Graham and Senior Pastor of Coral Ridge Presbyterian Church in Ft. Lauderdale, Fla.; Anthony Bradley, associate professor of Theology and Ethics at The King's College in New York City, and author of Keep Your Head Up; and Michael Gerson, a nationally syndicated columnist, author of the book, City of Man: Religion and Politics in a New Era, and a former top aide to President George W. Bush, and who was an advocate for Bush's Emergency Plan for AIDS Relief and Malaria Initiative.
The Jubilee Conference is part of the mission of the Coalition for Christian Outreach. The CCO is a campus ministry that partners with churches, colleges and other organizations to develop men and women who live out their Christian faith in every area of life. The CCO is active at 104 college campuses.