Judge Awards PCUSA Ownership of Pennsylvania Megachurch's Property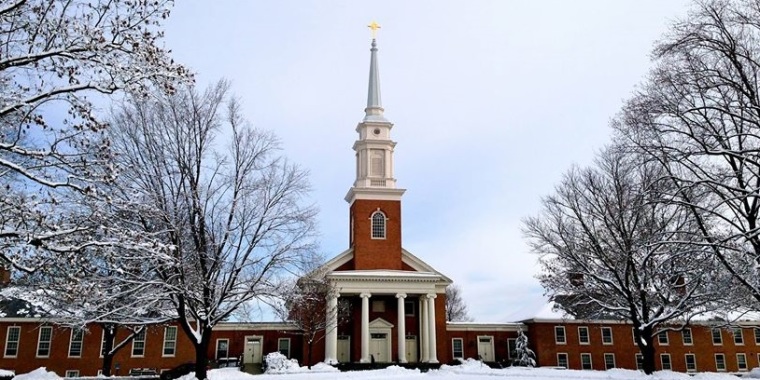 A judge has ruled that the property of a Pennsylvania megachurch whose congregation voted overwhelmingly to leave Presbyterian Church (USA) belongs to the mainline denomination.
Judge Stephen Baratta of Northampton County ruled Tuesday that the property of First Presbyterian Church of Bethlehem belonged to PCUSA and its local administrative body, the Presbytery of Lehigh.
Judge Baratta cited the "trust clause" of the PCUSA's Book of Order, which says churches affiliated with PCUSA find their property as being held in trust with the denomination.
"FPCB's governing documents all express an intent to be bound by the Constitution of the PCUSA, which includes the trust clause at issue," ruled Baratta.
"In addition to these governing documents, FPCB's pattern of obtaining Presbytery approval before purchasing, selling, or mortgaging land further contradicts the notion that it intended to retain a power of revocation ... If FPCB believed it continued to control its property at will, Lehigh Presbytery approval would not be necessary."
The Reverend Marnie Crumpler, senior pastor at FPC Bethlehem, told The Christian Post that she and her congregation were "very disappointed" with the decision and they are "exploring all of our options" regarding a possible appeal.
Crumpler explained that the breakaway congregation has about 1,000 regular attendees for five worship services a week, while the part of the congregation loyal to PCUSA averages 120 people and one service a week.
"Through the end of the year everything is going to remain exactly as it is now," said Crumpler regarding the status of the implementation of the judge's ruling.
"The church is a whole lot more than a building and that group of people is ready to be a church community whether we're in the building at Center Street or whether we're somewhere else."
In June 2016, FPC Bethlehem voted overwhelmingly to leave PCUSA over theological differences, including the mainline denomination's increasing acceptance of homosexuality.
With 1,048 voting members present, 76.5 percent approved a measure to leave the denomination and joined the theologically conservative ECO: A Covenant Order of Evangelical Presbyterians.
The vote was held amid litigation between FPC Bethlehem and Lehigh Presbytery over which party rightfully owned the church property.
Jackson Eaton, an Allentown-based attorney representing the presbytery, told The Christian Post in July 2016 that the PCUSA did not officially recognize the vote.
"The position of the Lehigh Presbytery is that the actions taken to separate First Presbyterian Church of Bethlehem from the PCUSA and to affiliate with ECO are invalid and ineffective," said Eaton.
"The validity of the actions taken in the name of First Presbyterian Church of Bethlehem will be determined by the court in a trial scheduled for this October."