Justin Bieber Auctioning Items for Hometown House of Blessing That Helped His Mother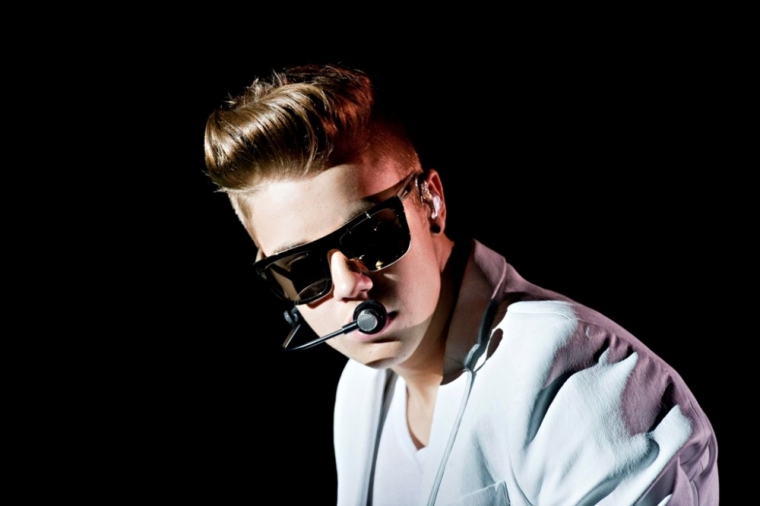 Justin Bieber is helping the Stratford House of Blessing food bank by auctioning off his personal childhood items, after the charity helped him and his mother when they encountered hard times.
Stratford House of Blessing is based in Bieber's hometown of Stratford, Ontario. The 20-year-old Canadian crooner is auctioning off his childhood comforter, pillowcase, ceiling lamp and Nike sneaker. All of the items will be autographed and authenticated with a certificate signed by his grandmother Diane Dale. The eBay auction started Jan. 31 and will close at noon on Feb 7.
The Stratford House of Blessing explained Bieber's participation in the auction by writing on their website, "Justin and his mom chose to donate these items to Stratford House of Blessing because they were helped by us in their time of need."
Bieber's mother, Pattie Mallette took to Twitter to express her gratitude to the House of Blessing while promoting the auction.
"Go see what ‪@justinbieber‬ donated/signed to support ‪@StratfordHOB‬ auction," Mallette tweeted. "Grateful for their help in the early years."
In 2013, Mallette appeared on Bravo TV's "Watch What Happens Live" where she admitted that she knew her son was not always on his best behavior but insisted he does great things to give back.
"(I'm) not naïve to think that my child is perfect and making all the best decisions of his life," Mallette told Bravo host Andy Cohen. "I definitely think he's getting a bad rap ... He knows what I disagree with, and he knows all the things that I'm really proud of him for, too. I mean, people don't talk about all the great things he does every day."
Mallette pointed out that her son meets with children from the Make-A-Wish charity foundation before each of his shows. Still, the public has been highlighting some of his less charitable acts.
For more information about Bieber's auction with the Stratford House of Blessings, please visit http://www.shob.org/event/justin-bieber-auction-for-charity/