Ken Ham Creation Lecture Is Back on at Oklahoma Univ. Despite LGBT Protests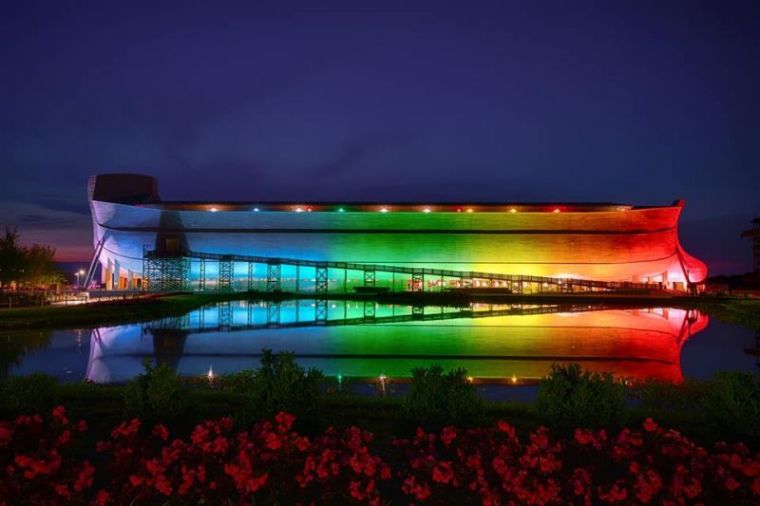 A lecture by Creation Museum President Ken Ham scheduled for March has been reinstated by the University of Central Oklahoma after initially being canceled due to protests by LGBT students.
UCO President Don Betz said in a statement on Thursday that the Answers in Genesis president will deliver his planned "Genesis and the State of the Culture" talk on the Edmond campus on March 5.
Ham, a Young Earth Creationist, declared the reversal a victory for free speech and said: "I'm thrilled my talk at UCO is back on again. UCO officials have definitely heard from many concerned state legislators, several local residents, and alumni about the denial of our right to free speech."
"Furthermore, by moving my talk from the evening to the afternoon, we now have the opportunity to reach even more UCO students during the school day. UCO is a commuter campus, and many of its students might not have been able to attend in the evening," Ham continued.
"I'm thankful for the many Oklahomans who stood up for our constitutionally guaranteed rights to free speech and the free exercise of religion."
Earlier this month, Paul Blair, pastor of Fairview Baptist Church in Edmond, Oklahoma, who helped organize Ham's event, revealed that a tenured professor who wasn't named and an LGBT group at UCO had protested against Ham due to his conservative views on topics such as homosexuality.
He also revealed that the university spends tax dollars on other events, such as drag queen shows and a "Safe Sex Carnival."
Ham has said that Bible believers need to reclaim the rainbow symbol from the LGBT community, and in July 2017 announced that his life-sized Noah's Ark replica at the Ark Encounter in Kentucky would be lit up with permanent rainbow lights.
AiG posted a photo of Ham singing a new contract from UCO on Thursday, and linked to a copy of the signatures of both Betz and Ham on the contract.
The UCO Women's Research Center & Blgtq+ Student Center, the group behind the opposition to Ham, insisted in a Facebook post last week that it's not against free speech.
"We believe that free speech includes the right of speakers to express opinions with which others in the community may differ, as well as the right of community members to challenge those positions; and to ask probing questions in the course of frank, open, and civil discussion; to seek thoughtful explanations of decisions that affect the community as a whole, including decisions involving the allocation of the community's shared resources," the group argued.
"This commitment often requires us to engage in difficult conversations, marked by mutual respect and a willingness to challenge one another in the course of free, open and respectful discussion," it added.