New Kendrick Bros. Movie 'Overcomer' Based on Finding One's Identity in God, Stars Priscilla Shirer
New Kendrick Bros. Movie 'Overcomer' Based on Finding One's Identity in God, Stars Priscilla Shirer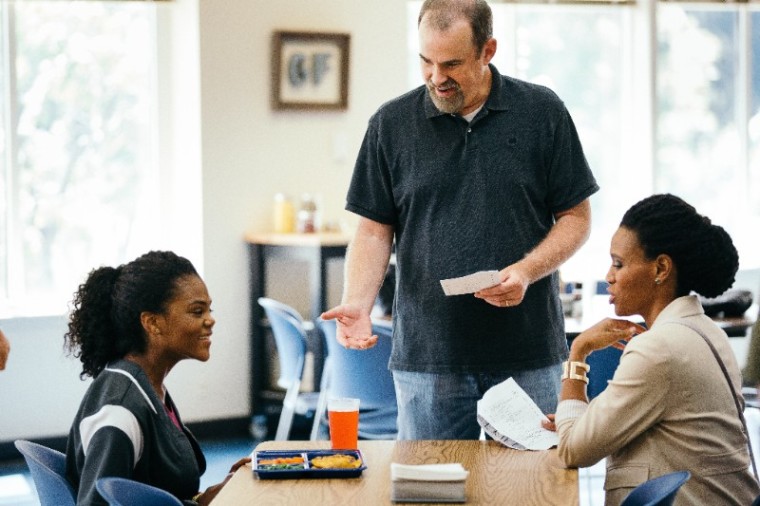 COLUMBUS, Ga. — The Kendrick Brothers wrapped up filming their new movie "Overcomer" last week and the faith-based drama will feature strong female lead characters played by Priscilla Shirer and Shari Rigby.
Known for their inspiring Christian films ("Fireproof," "Courageous," and the No.1 box office hit "War Room"), the Kendrick Brothers (Alex and Stephen Kendrick) aspire to share a message of faith and hope through their content. During a recent set visit, The Christian Post was told that the film centers around finding one's identity in God.
The film is now in post-production and AFFIRM Films, a Sony Pictures Entertainment company, and Provident Films say it will be released in theaters throughout North America on Aug. 23, 2019. The sports drama stars Alex Kendrick in a leading role, along with several female co-stars including Rigby ("October Baby," "Wildflower"), Shirer ("War Room," "I Can Only Imagine"), and newcomer Aryn Wright-Thompson.
"Life changes overnight for coach John Harrison (Kendrick) when his high school basketball team and state championship dreams are crushed under the weight of unexpected news. When the largest manufacturing plant shuts down and hundreds of families leave their town, John questions how he and his family will face an uncertain future. After reluctantly agreeing to coach cross-country, John and his wife, Amy (Rigby), meet an aspiring athlete (Wright-Thompson) who's pushing her limits on a journey toward discovery. Inspired by the words and prayers of a new-found friend, John becomes the least likely coach helping the least likely runner attempt the impossible in the biggest race of the year," the film's synopsis reads.
Hundreds of people turned out to play extras for the opening scene of the film.
"We are glad to have filmed this new feature in the charming and beautiful city of Columbus, Georgia.  Stephen said in a statement shared with The Christian Post. "We felt so welcome and truly appreciate the many businesses, schools and loving pastors and churches who came alongside us to support our efforts."
"Overcomer" was directed by Alex Kendrick, produced by Stephen Kendrick, with the screenplay written by both brothers. For more information on "Overcomer" follow the movie on Facebook, Twitter or Instagram at Overcomer Movie.