Kierra Sheard Releasing Full-Figured Clothing Line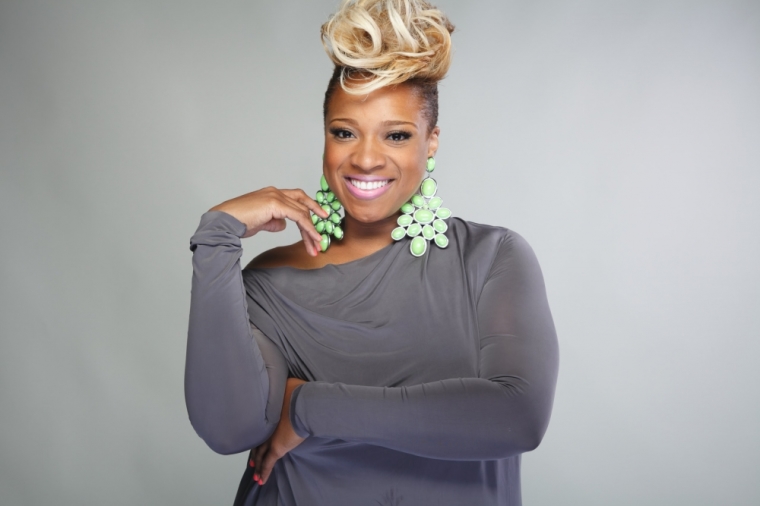 Kierra Sheard is getting ready to debut her plus-sized clothing line to the world.
Kierra, 27, is known for her powerhouse voice in the gospel music industry. As the daughter of Grammy Award-winning singer Karen Clark Sheard of the gospel music group The Clark Sisters, and Bishop J. Drew Sheard, she has managed to make her mark in the music world.
Now, it seems Kierra is ready to take over the world of fashion. She took to Instagram to announce her new business venture.
"My clothing line for Full figured women is coming soon," Sheard wrote on Instagram. "I'm excited to announce that the launch of my clothing line for full figured women is coming soon... #eleven60 #plusSize."
She went on to point out the need for a clothing line representing full-figured women.
"I've learned that the full figured apparel represents almost eighteen billion dollars and is growing. However, we haven't been accepted into the high fashion realm," Sheard wrote. "Why?! We are the money! Let's show them how and why we should be accepted."
Although she has yet to share a release date, Sheard gave fans a glimpse of what they can expect from her upcoming fashion line.
"It's a clothing line that complements the thick woman. While being a full figured woman, I've found it hard to find quality and high fashion trends in my size," Sheard wrote. "But no more skimpy clothes! And no more muu muus! Since the average American woman is plus size, I should be able to healthily, and fabulously own it!"
Sheard released her fifth album, Graceland last year, and spoke to The Christian Post about the concept behind it.
"I'm really kind of spilling the beans about my spiritual walk without giving all of my business. I'm letting people into my life, letting them know that I am human," she told The Christian Post . "I'm letting people know, hey I may struggle with the same thing you do but God is working on me and it's a process. It's going to be a continual process until Jesus returns."