Kim Davis' Christian View of Marriage Will Now Be Accommodated in Kentucky
New Governor Matt Bevin Changes License Requirement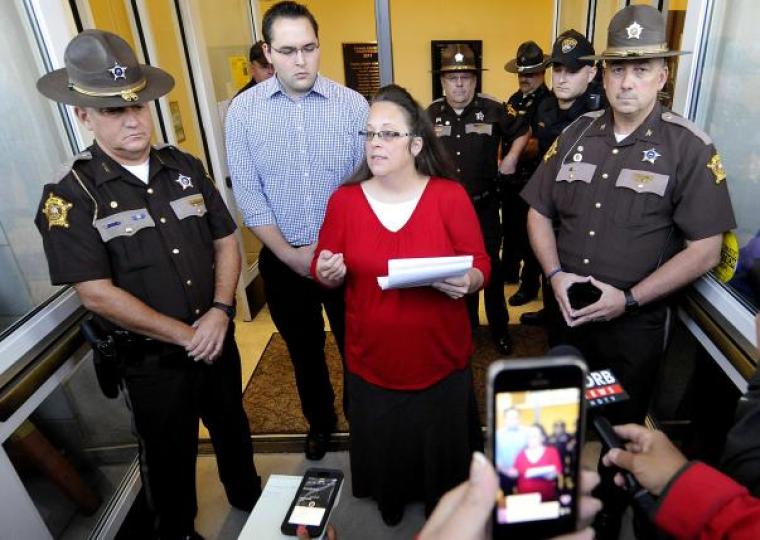 Even though Kentucky County Clerk Kim Davis spent five days in jail for refusing to authorize same-sex marriage certificates, a simple change by the state's new governor showed that both sides of the debate can get what they want.
Republican Gov. Matt Bevin announced that the state will no longer require county clerks' signatures to be present on valid marriage licenses. This means that same-sex couples will continue to be able to get a marriage license in Kentucky and clerks with religious objections, like Davis, will not be required to sign or authorize the license.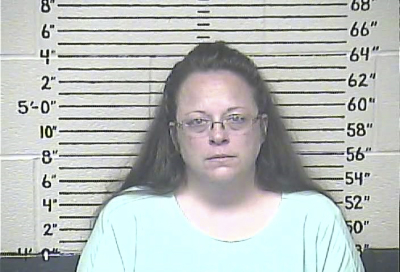 Bevin, who replaced Democrat Steve Beshear for the state's highest office, said in a statement that the new adjustment will "ensure that the sincerely held religious beliefs of all Kentuckians are honored."
"Executive Order 2015-048 directs the Kentucky Department for Libraries and Archives to issue a revised marriage license form to the offices of all Kentucky County Clerks. The name of the County Clerk is no longer required to appear on the form," Bevin's office said in a statement announcing the executive order.
Prior to his election as governor, Bevin had pledged to aid religious people like Kim Davis, saying that removing the county clerks' names from state marriage licenses would be "one thing [that] I will take care of right away."
"The argument that that cannot be done is baloney. We've already changed those forms three times for crying out loud," Bevin added to reporters in November prior to his election.
Bevin had previously told the Courier-Journal that he fully supports Davis for standing by her convictions, saying: "I absolutely support her willingness to stand on her First Amendment rights,"
"Without any question I support her," Bevin added in his September interview with the Courier-Journal.
Mat Staver, founder and chairman of Liberty Counsel, the legal group that represented Davis in court, said in a recent press release that Bevin's decision serves as a "wonderful Christmas gift" for Davis.
"This executive order is a clear, simple accommodation on behalf of Kim Davis and all Kentucky clerks," Staver said. Kim can celebrate Christmas with her family knowing she does not have to choose between her public office and her deeply-held religious convictions."
"What former Gov. Beshear could have done but refused to do, Gov. Bevin did with this executive order. We are pleased that Gov. Bevin kept his campaign promise to accommodate the religious rights of Kim Davis. We will notify the courts of the executive order and this order proves our point that a reasonable accommodation should have been done to avoid Kim having to spend time in jail," Staver added.
Davis was jailed for five days earlier this year after she refused to issue marriage licenses, despite a court order to do so.
The Rowan County Clerk told the court and the media at the time that she believes same-sex marriage is a sin based on her Pentecostal Christian religion, saying that she was under "God's authority" to follow her conscience.
"God's moral law conflicts with my job duties," Davis told a Kentucky judge before her arrest in September. "You can't be separated from something that's in your heart and your soul."