Kirk Cameron's New DVD Teaches Fathers, Sons How to Be 'Godly Men'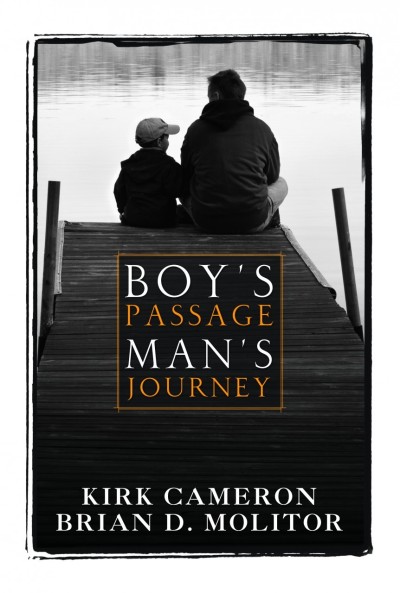 Actor and evangelical Christian Kirk Cameron has teamed up with author Brian Molitor to produce "Boy's Passage, Man's Journey," a 5-part DVD series which seeks to advise Christian fathers and sons on how to successfully become godly men and live a life of biblical manhood.
"Without the power of the Holy Spirit changing us and giving us power over our sin, we can't hope to be the dads that our boys need us to be," Cameron said in a press release promoting the DVD set.
"Today, Biblical manhood is often misunderstood, neglected, and mocked. Discover key practical steps a father can use to help his son successfully maneuver through the process of becoming a man," reads the description of the DVD set in a press release.
This new DVD series by Cameron and Molitor includes taped conversations with Cameron and Molitor, as well as a 64-page study guide and the original 240-page book written by Molitor, entitled Boy's Passage, Man's Journey.
Cameron, known for his successful child acting career in the 1990s sitcom "Growing Pains", has been married to his wife, actress Chelsea Noble, since 1991.
The Christian couple shares four adopted children and two biological children, and Cameron has consistently been a proponent of strong family values throughout his career as an important voice in the Christian community.
In summer 2012, Cameron released his documentary, "Monumental", which sought to trace the history of the United States to discover the main principles held by the country's forefathers.
At the time of the documentary's release, Cameron said that he chose to create the film because "as a father to six kids, my wife and I are looking around at the world that they are walking into and realizing it's not getting better but seems to be getting worse, and we want to what we can to turn things around, if that's possible."
Cameron has also been an outspoken proponent of the traditional family setting, saying on "Piers Morgan Tonight" in March 2012 that he believes homosexuality is "unnatural," "detrimental," and "ultimately destructive to so many of the foundations of civilization."
In addition, Cameron said of his children:
"I teach [my kids] the values that I hold dear. I treasure the God who loves me and forgives me of my sins, and I would teach that to my children, as well as having a wonderful relationship with them that my wife and I work on every single day."
Cameron's co-creator for the DVD set, Molitor, is CEO of Molitor International, a consulting and training company. He has also written previous books including Win Win Win and Girl's Passage, Father's Duty, which he co-wrote with his wife, Kathleen A. Molitor.
In addition, Molitor is the founder of the Malachi Global Foundation, a non-profit organization which "utilizes retreats, conferences, seminars, and teaching materials to equip fathers and other mentors with the tools needed to love and disciple the next generation," according to Molitor's official website.
The "Boy's Passage, Man's Journey" DVD set is currently available for purchase on Cameron's official website, and will reportedly be sold in LifeWay Christian bookstores, among others, in the near future.