Kirk Franklin Tells Fans He Never Said Jesus Is 'Fake' Like Easter Bunny
Kirk Franklin Tells Fans He Never Said Jesus Is 'Fake' Like Easter Bunny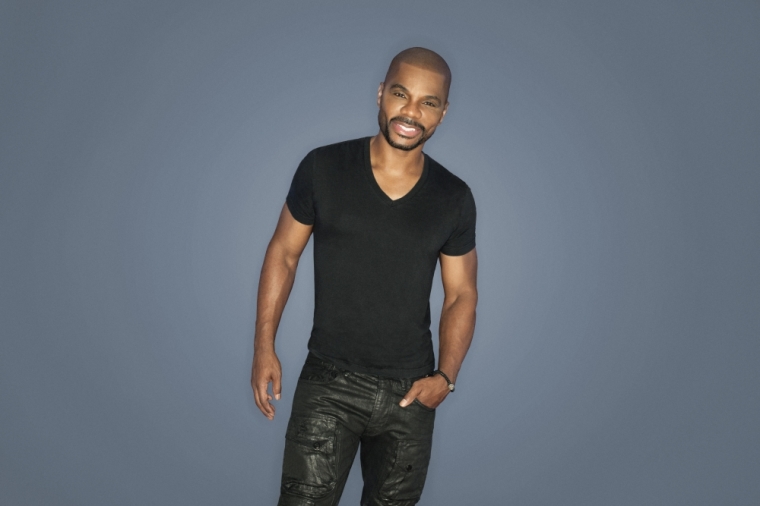 Kirk Franklin is shooting down rumors that he called Jesus Christ "fake," and compared humanity's Savior to the Easter Bunny.
A satirical website called Celebtricity that claims to be the "most dangerous satire website in the world with the most shocking Fauxtire News to keep its visitors in a state of disbelief," posted the fictional narrative about the 46-year-old minister of music, which confounded people who followed the story on social media and assumed it was true.
The Celebtricity story claimed Franklin said: "Every human being was wired with the desire for happiness. And we will try different things all in the pursuit of that feeling. I'm saying, if you really want to be happy, you have to start with YOURSELF, don't be brainwashed by a make believe deity. My goal is to try to lead people to the manufacturer of their souls because we all know Jesus is as fake as the Easter Bunny."
One of Franklin's fans who believed the story tweeted a message to the producer last week: "@KirkFranklin Jesus is as Fake as the Easter Bunny (link: http://www.celebtricity.com/kirk-franklin-jesus-is-as-fake-as-the-easter-bunny/) celebtricity.com/kirk-franklin-… via @folksrtalking #WakingUp."
The Grammy Award winning singer reassured his fans in a prompt reply on Twitter: "I never said this my brother ... Jesus IS and ALWAYS will be, my Lord and Savior."
Last year, the songwriter sparked a national conversation following the release of his album Losing My Religion and "The 20 Years in One Night Tour" when he said: "When you look at the decline of church attendance in America, or when you look at the decline of millennials that are not going to church in America, you want to have the conversation that a lot of times people are hit more with religion and rules and the systems than they are with the love of God and having a personal relationship with Christ."
While he was out promoting his 12th studio album, Franklin told the "Tom Joyner Morning Show" that "Religion, throughout the years, has become a very oppressive thing that doesn't allow people to get to know the God it was created to try to lead them to.
"So basically, it's just like marriage cannot guarantee intimacy, religion doesn't guarantee relationship. It doesn't guarantee you're going to have a loving, relationship with God. So God becomes this distant person that's always pointing at my sins, always beating me up and you never know Him as a friend and as a father."
During an interview with The Christian Post in November, Franklin sahred what being a Christian means to him.
"I would never say that claiming you're a Christian is wrong. I understand that there is a human aspect of being able to identify people whether it's African American, Hispanic or Asian," he said. "But the definition doesn't define the relationship, meaning you can be married and still not know intimacy. You can be religious and not know relationship."