Lecrae 'Anomaly' Pre-Orders Come With 2 Free New Songs 'Nuthin' and 'Fear'
Lecrae 'Anomaly' Pre-Orders Come With 2 Free New Songs 'Nuthin' and 'Fear'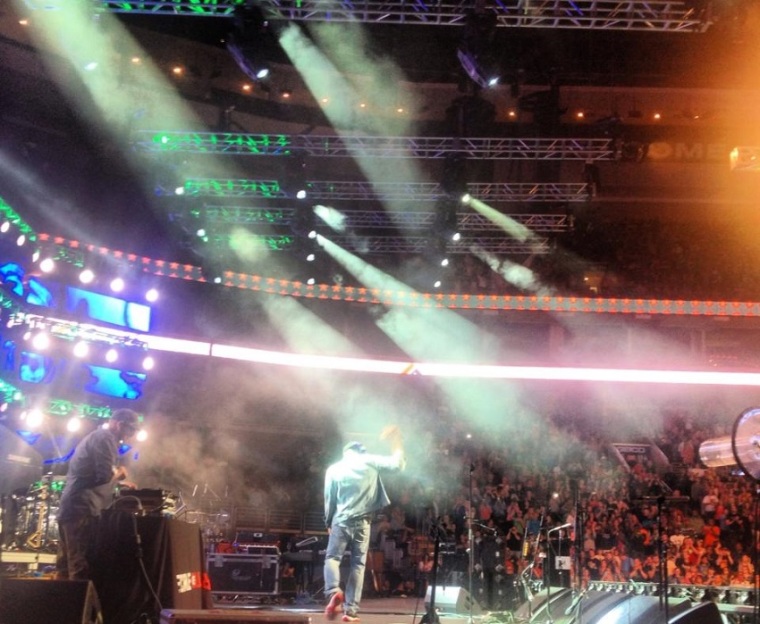 Those who pre-order Lecrae's Anomaly will receive two new songs off the project including the recently released "Nuthin" and "Fear."
The album is currently available to reserve through iTunes and Merchline and those songs will come as a free MP3 download when a purchase is made.
Lecrae dropped the first single "Nuthin" via YouTube a few weeks ago and most of the feedback on the song has been positive.
"Wow, shocking ... now this is the Lecrae I remember. Hope his whole album is more like this," said YouTube user Antoine Mason.
Others complimented the song for its subliminal Christian message.
"Good song. Clearly Lecrae is trying to engage culture. He is challenging artists and the people who listen to them," said YouTube user Lamar Davis. "They truly 'ain't talking about nuthin.' Satan has nothing to offer you but the same old stuff that simply leads to death and destruction."
The song flips an old sample used in the 1990s Luniz smash "I Got 5 on It" which was basically an ode to marijuana. Lecrae's version discusses the content of most mainstream hip-hop and how it's shallow only glorifying material things and sin.
Lecrae's Anomaly will be available on Sept. 9 in digital and physical formats. The album will feature appearances from Andy Mineo, Kari Jobe, For King and Country and Crystal Nicole. The cover art is basically a graphic of Lecrae's face.
This will be the rapper's first full length studio album since 2012's Grammy-award winning Gravity. He also released the "Church Clothes 2" free mixtape in between both projects.
Lecrae's been promoting the project through various secular media outlets including "Sway in the Morning," and HipHopDX. His transition to the mainstream hip-hop world seems to have worked.